Cath labs in three other districts of Haryana on cards: Anil Vij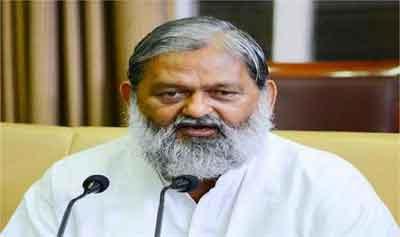 Chandigarh: Haryana Health Minister Anil Vij said cath labs will be established in government hospitals at three districts of the state soon.
The three districts, where the facility would be provided, are Faridabad, Palwal and Gurugram, and thereafter, it would be provided throughout the state.
At least 36 heart patients have been treated successfully within one month in the newly-established Cath Lab at Civil Hospital Ambala Cantt.
Within one week, 13 patients got stents implanted, 20 patients got angiography done and three patients were suggested open heart surgery. The facility is being provided to people in government hospitals at one-third price as compared to private hospitals.
Stent is being implanted at only Rs 46,000 which costs about Rs 1.5 lakh in PGIMER, Chandigarh. Apart from this, the facility is being provided free of cost to people belonging to Scheduled Castes and BPL families.
Mr Vij said that within one month, 85 patients were diagnosed with heart-related diseases. He said that people from Uttar Pradesh, Himachal Pradesh and Punjab were also coming to this hospital Ambala for their treatment. The center has facilities such as echo, TMT, Holter, Angiography, Angioplasty and Pacemaker.
He said that so far, free check up facility has been provided to five patients, including a woman.
At present, 16 patients are admitted in the heart health care wing, of which, angiography was performed
on six patients. Facility of ventilator has been made available in the ICU along with 11 beds, he added.