Caught on Camera: Doctor tries to murder own father in ICU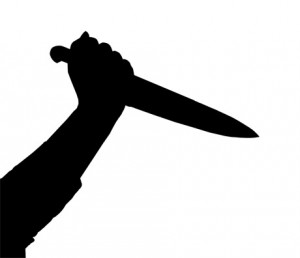 Chennai: Coming as a shock to the medical fraternity as well as daughters all over the world, a CCTV footage from a Chennai Hospital shows a female doctor yanking her own father's IV line after getting some documents signed by him.
The incident goes back to the year September 2015,  but came to light after the footage of the same became viral on social media since friday.
[embed]https://www.youtube.com/watch?v=xhJ5p7pFxEg&feature=youtu.be[/embed]
Image Source: Newsminute Youtube
As can be seen in the footage, the woman doctor, Dr Jayasudha Manoharan, along with her sons visited her ailing father, Dr E Rajagopal, in her brother Dr R Jayaprakash's Aditya Hospital in Kilpauk, Chennai. After getting thumb impressions on certain documents, Jayasudha allegedly yanked the IV line of her ailing father. When the nurses and staff observe the blood trickling down the patients body, they intervened, following which the accused are seen rushing out of the hospital. TOI reports that the patient died two months later.
The complaint regarding the same was filed by Rajagopal's son, Dr R Jayaprakash,  after the incident but reports suggest that an FIR was lodged in January this year. Though the police had initially filed cases of extortion and criminal trespassing, it was later changed to attempt to murder in the chargesheet. The incident has also been reported the Tamil Nadu Medical Council for action
Dr Jayasudha's family owns Manoharan Hospital in R S Puram, Coimbatore and a report in NewsX suggests the such a move was motivated by family disputes between the two siblings.
Council Action
Hindu adds that The Tamil Nadu Medical Council will decide on August 30 on the action to be taken against a Coimbatore-based doctor. Dr. K Senthil, President, TNMC informed the daily that the council had issued a show cause notice to the accused lady doctor but her response was not clear.
"On July 22, we held a meeting but they did not turn up. Instead, they sent a note that was crassly drafted. Usually, we hold an individual inquiry, but this time we have decided to have a disciplinary committee meeting and are planning to have a questionnaire," he said.
"Dr. Jayasudha's explanation was crass and abusive of her brother," Dr. Senthil added.
"We do not know what drug was flowing through the IV canula. The video footage shows the connector tube is being disconnected. The camera was behind her and her face is not clear. After she disconnects it, we can see some bleeding from the tube."
"The enquiries are still at a very preliminary stage as the video shows Dr. Rajagopal shaking hands with his grandchildren. We have to ascertain all facts. We have to give them the opportunity to respond. The disciplinary committee meeting will be held on August 30," Dr. Senthil said.