CBI Chargesheet against Nine doctors for alleged impersonation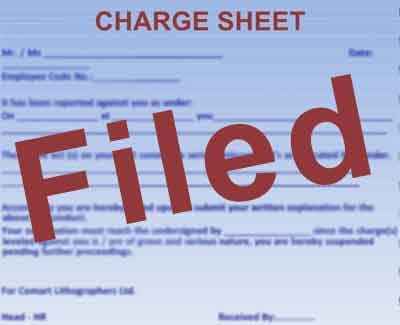 New Delhi:  CBI has filed a charge sheet against nine doctors in a case of alleged impersonation during a test conducted by the National Board of Examination for allowing medical graduates from foreign institutes to practise here.
The case relates to three pass-outs of Dagestan State Medical Academy, Russia -- Avinash Gupta, Prashant Mishra and Ashish Verma -- who allegedly hired services of three doctors employed in Uttar Pradesh government hospitals to clear the examination in 2013, CBI sources said.
The medical graduates of foreign institutes have to clear the examination to be eligible for registration by the Medical Council of India which permits them to set up clinics or get employed in a hospital in India.
CBI Spokesperson R K Gaur said the case was registered in January, 2015 on the allegations of criminal conspiracy and forgery against the students of the Russian institute.
He said after a thorough investigation, a charge sheet has been filed against nine doctors for alleged criminal conspiracy, cheating, forgery among others.
It is alleged that Rs 4.5 lakh was paid by each of the pass-outs to their dummy candidates -- Yogesh Mishra and Manoj Gupta of Ganesh Shankar Vidyathi Medical College Kanpur and Santosh Jaiswal of King George's Medical College, Lucknow, the sources said.
They said the dummy candidates are working in various medical institutes of the state government.
Besides the six, three other doctors -- Meraj Alam Siddique, Khurshid Ahmed and Nazrool Huda Khan -- who allegedly acted as middlemen in the deal with dummy candidates have also been named in the charge sheet.