Celebrating Medicine In India: Meet the Six Padma Shri Awardees of 2018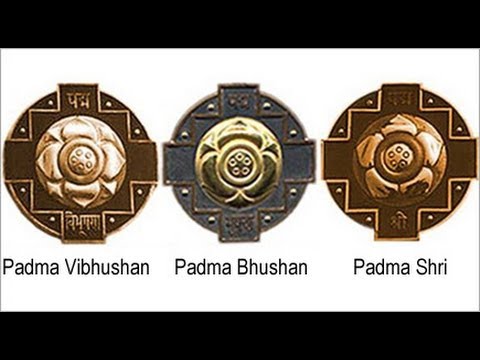 New Delhi: Its that time of the year, when the country not only celebrates its existence, remembering its constitution, but also a time when the country honours its heroes from various walks of life. Amongst other fields, it also includes many medical practitioners whose contribution to the field as well as the  though their work the contribution to the country, needs special mention
Padma Awards - one of the highest civilian Awards of the country, are conferred in three categories, namely, Padma Vibhushan, Padma Bhushan and Padma Shri. The Awards are given in various disciplines/ fields of activities, viz.- art, social work, public affairs, science and engineering, trade and industry, medicine, literature and education, sports, civil service, etc. 'Padma Vibhushan' is awarded for exceptional and distinguished service; 'Padma Bhushan' for distinguished service of high order and 'Padma Shri' for distinguished service in any field. The awards are announced on the occasion of Republic Day every year.


This year the President of India has approved conferment of 85 Padma Awards including two duo cases (in a duo case, the award is counted as one) as per list below. The list comprises 3 Padma Vibhushan, 9 Padma Bhushan and 73 Padma Shri Awards. 14 of the awardees are women and the list also includes 16 persons from the category of Foreigners/NRI/PIO/OCI and 3 Posthumous awardees.


While no medical practitioner was conferred the Padma Vibhushan, Padma Bhushan awards, 6 medical practitioners were conferred the Padma Shri award. Meet these Heroes


Shri Abhay Bang and Ms. Rani Bang (Duo)-Maharashtra-Doctor couple of An MD Medicine, Dr Abhay and MD Gynae Dr Rani are known for revolutionizing the health care sector in the Naxalite-hit district of Gadchiroli, they brought into focus the the 'Community Health Worker' model and dedicated themselves at improving the health of the area including reducing child mortality and improving woman reproductive  health in one of the most poverty-stricken areas in the world . TOI reports that till now, they have served over 8 lakh people through their hospital in 'Shodhgram' where they run a de-addiction programme too.Their NGO 'Society For Education, Action and Research in Community Health' (SEARCH) is actively involved in rural health service and research, and it has led to significant reduction in infant mortality rates in tribal-dominated district.




Shri Yeshi Dhoden -Himachal Pradesh-  Nonagenarian Tibetian Monk Yeshi Dhonden, who has acted as personal healer to the Dalai Lama, is known as the foremost export in a Tibetan medicine, known as Sowa-Rigpa,  that draws on centuries-old techniques such as blood-letting, cupping, and moxibustion — burning herbs on energy points of the body — to try to heal ailments. The practice draws on aspects of traditional Chinese medicine and India's Ayurvedic system as well as its own unique theories and treatments. It also features spiritual practices including meditation and Buddhist prayer. Today his tibetian medicine treatment attracts devotees from all over the globe, hoping for help with conditions from back pain to cancer and degenerative diseases.Dhonden is also the founder of Men-Tsee-Khang, or the Tibetan Medical College.




Ms. Lakshmikutty -Kerala -  

popularly known as the grandmother of the jungle


Ms. Lakshmikutty is native of Vithura near and is known for her treatment of snake and insect bites using herbal medicines.Lakshmikutty, a tribal woman from Kerala, prepares 500 herbal medicine from memory and help thousands of people especially in snake and insect bite cases. She teaches at Kerala Folklore Academy and lives in a small hut made of palm leaves roof in tribal settlement in a forest. She is the only tribal woman from her area to attend school in the 1950s.




Shri M R Rajagopal -Kerala- popularly known as the medical messiah or the father of Palliative Care in India He is the founder chairman of Pallium India, a palliative care non-governmental organisation. Dr Rajagopal brought into limelight the field and need of palliative care, that has since then allowed millions of patients get pain relief.Dr Rajagopal is one of the founders of Kozhikode-based Pain and Palliative Care Society, which became a WHO demonstration project and grew to the present Institute of Palliative Medicine with a network of over 100 palliative care centers in Kerala and outside. He played a key role in the creation of the National Programme for Palliative Care and contributed to the amendment of the draconian Narcotic Drugs and Psychotropic Substances (NDPS) Act of 1985.




Shri Sanduk Ruit -Nepal- - an eye surgeon from Nepal Sanduk Ruit is known to have restored the sight of over 100,000 people across Africa and Asia using small-incision cataract surgery. He is also a founder of the Tilganga Institute of Ophthalmology.Dr Ruit is termed as game changer in restoring vision of the poor, through low cost cataract surgery,whose innovation in the 1980s led to a 90 percent reduction in the cost of cataract eye surgery, provides low cost cataract surgery lenses to over thirty countries," said the statement released by the government of India.Treating 2,500 patients every week, fees are waived off for those who cannot afford and in over 30 years has restored eye sight of 10,000 people across Asia and Africa. He is a passout of AIIMS, New Delhi




Shri Pankaj M Shah -Gujarat - An oncology specialist Dr Shah (73) is known as a pioneer in developing medical oncology in the country, has been feted for his contribution to the field. Dr Shah, who retired as director of Gujarat Cancer Research Institute (GCRI), has been working for cancer treatment and de-addiction awareness for the prevention of cancer for 43 years. He is credited with establishing permanent a exhibition on cancer and tobacco de-addiction at the Community Oncology Centre in Ahmedabad.