Centre prioritises healthcare system in eastern region: Nadda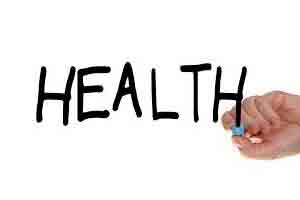 Agartala: Union Health Minister J P Nadda asserted that the Central government has prioritised development of health sector in eastern India considering its backwardness of health infrastructure and mobilization of doctors.
After launching Rotavirus vaccine in five states, including Tripura from here, he said Mr Modi led government has attached highest importance to arrest infant mortality rate and child death due to virus and bacterial infections.
Mission Indradhanush was launched immediately after the NDA government coming in power aiming to immunise all children under the age of 2 years, as well as all pregnant women, against seven vaccine preventable diseases, he said.
As a result, about 11 per cent children were brought under immunisation, which was only 5 per cent earlier.
More than 40 lakh children have annually been affected by diarrhea in India and a large number of them were died, but Rotavirus vaccine could prevent the immature death.
Later, talking to media Nadda said, the central government assured all the state governments in the region to work dedicatedly to bring up development at par with rest of India and money will not be a problem.
"Be it a super specialty blocks in Tripura, AIIMS in Assam and West Bengal, we are ready to extend all possible help to the states so far as health infrastructure development is concerned. But the responsibility has to be taken by the states and to ensure that the money should use for public," Nadda said.
He, however, rued that most of the northeastern states including Tripura could not spend the money allocated for different projects by the centre due to their own problem.
As a result, despite providing all supports the suffering of the common people in healthcare system has not yet reduced.
Nadda said that Tripura government raised demand of fund for development of health infrastructure in the state and BJP state president has also demanded certain actions for the people of Tripura, the central government is committed to extend all supports.
"We have provided all technical support when Dhalai district of Tripura was declared as worst affected in PF malaria when about one percent of the state's population was affected. Similarly, in development of health infrastructure and mobilization of doctors in interior parts of the state and tribal areas central government is ready to extend all help, but state has to increase it's absorption capacity and ensure implementation," Nadda said.
He also held meeting with state Health Minister Badal Choudhury and top officials of the administration regarding development of health infrastructure in the state.
The state government has asked for more funds for up gradation of Regional Cancer Centre and Agartala Govt Medical College (AGMC) as well as rural health infrastructure.
Nadda while assuring funds reiterated that Tripura health administration has been suffering from serious problems in regard to service delivery in the hospitals and mobilising adequate medicos and non-medicos, which affected entire health system.
Meanwhile, BJP State President Biplab Deb in a memorandum demanded to set up a super specialty centre with Cardio Thoracic surgery, Neuro surgery, Medical Gastroenterology and surgical Gastroenterology in the state on urgent basis besides, establishment of 50 beded ICU in AGMC and establishment of Regional Institute of Ophthalmology in Tripura.