Centre sanctions Rs 4 cr for HDU, ICU for SMGS, Lal Ded hospitals in J&K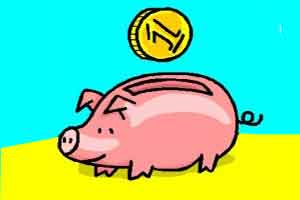 Srinagar: The Centre has sanctioned Rs four crore High Dependency Unit (HDU) and Intensive Care Unit (ICU) for two hospitals in Jammu and Kashmir, an official spokesman said here
Minister for Health and Medical Education Devinder Kumar Manyal called on Union Minister for Health and Family Welfare Jagat Prakash Nadda at New Delhi on Wednesday and discussed various projects pertaining to Health and Medical Education in the state of Jammu and Kashmir.
Mr Nadda sanctioned HDU & ICU for SMGS Hospital, Jammu & Lal Ded Hospital, Srinagar respectively, at an estimated cost of Rs two crore each.
In his meeting with the Union Minister, the issues which were discussed included up-gradation of various health institutions in the state. After threadbare discussion on the projects, the Union Minister assured of all possible support to J&K for upgradation of healthcare infrastructure. In addition, the balance amount of Rs 267.33 crore under the Prime Ministers Development Package (PMDP) was released.
The project regarding upgradation of SMGS Hospital, Jammu and Lal Ded Hospital, Srinagar was also agreed, in view of the high bed occupancy in these tertiary care health institutions.
The Union Minister was assured by Dr Manyal that admission in the new five Medical Colleges of the state shall be started at the earliest.
The Union Minister also assured sanctioning of other projects submitted by the state, including upgradation of New Operation Theatre Complexes at Government Medical College Jammu and Srinagar, Establishment of Eye Hospital and Skills & Simulation Lab.