HC asks Centre to decide on mandatory sealing of healthcare products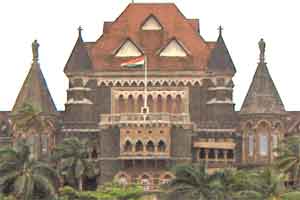 MUMBAI: The Bombay High Court has directed the Centre to treat a petition seeking mandatory sealing of healthcare products and consumer durables as a representation made to it and take appropriate decision expeditiously, preferably within six months.
The direction was issued recently by a division bench headed by Justice Shantanu Kemkar which was hearing a PIL filed by advocate Gitanjali Dutta.
However, the bench made it clear that it was not commenting upon the merits of the petition.
The PIL demanded that cosmetic goods, personal hygiene products, skin and hair-care creams and lotions should be sold only in sealed packets or containers.
Dutta contended that at present such products are often sold without being sealed and it results in contamination or adulteration.
Earlier, the high court had asked the petitioner to conduct a survey of the international norms for sealing of products India exports and give a copy of survey report to the Centre.
Some manufacturers, with whom she corresponded on the issue, contended that sealing was not mandatory under the law and if they were asked to sell the products in sealed containers, the price would go up for the end-consumer.
However, Dutta argued that some products in this category, such as a hair oil company's miniature bottles, come sealed and are available at a reasonable price of below Rs 15, so other manufacturers should have no problem emulating the example.
Apart from the Centre and the Health Ministry of Maharashtra, other respondents in the PIL included the companies which manufacture such products.
During the last hearing, the respondents objected to the maintainability of the petition, saying the high court under Article 226 of the constitution has no jurisdiction to direct the executive to exercise the power by way of subordinate legislation pursuant to the power delegated by the legislature to enact a law in a particular manner.
The petitioner pleaded that the petition may be treated as a representation made to the Centre and the Maharashtra Ministry of Health and Family Welfare.
Additional Solicitor General Anil Singh, appearing for the Union government, accepted that this petition would be treated as a representation made to the central government and assured that a suitable decision would be taken as expeditiously as possible.