Centre to launch Rotavirus vaccine in Tripura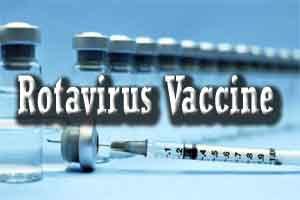 Agarlata: Union Health Minister J P Nadda is scheduled to launch Rotavirus Vaccination programme in Tripura, Rajasthan Assam, Madhya Pradesh and Tamil Nadu in the second phase from on February 18 afternoon.
He will be accompanied by health directors of four other states and top officials of the ministry.
In the first phase, it has already been launched in Haryana, Andhra Pradesh, Himachal Pradesh and Odisha.
The vaccine will be given to all children at 6, 10 and 14 weeks of age as 5 drops dose.
It is a vaccine which immunises children against diarrhoea one of the leading causes of deaths of children in the country.
A workshop on introduction of rotavirus vaccine in the state will be conducted in Agartala by National Health Mission in the first week of January next year.
Around 1.7 million under 5 yrs children die every year and 13 per cent of these deaths are due to diarrhoea.
Also, rotavirus accounts for 40 per cent of hospitalizations due to diarrhoea in children in India.
Mr Nadda is scheduled to hold review meeting of health service in Tripura and to visit Agartala Govt Medical College.
The Tripura government has utterly failed to provide health service even in the medical college and the state referral hospital despite getting huge fund and grant from the Centre.
Mr Nadda's Tripura visit is significant as there were several complaints against the authority for not providing basic amenities and care in the medical college.
The state government is running post graduate courses without adequate faculties and flying professors, who stays in the state for three days a month.
The medical college does not have emergency care facilities, specialised doctors are not in service after 1600 hrs, trauma centre is non functional, ICU and dialysis unit of the college is almost defang due to mismanagement and massive corruption in central fund.
The doctors and teachers of the medical college were allowed private practice though MCI had imposed ban on it.
The patients were getting unhygienic and zero nutrient food in the hospitals, including the medical college, inspite of getting cent percent grant from the central government.
The mother and new born children were getting treated in the floor and more than 15 incidents of death due to alleged wrong treatment had been registered in last one year in the college.