Chandigarh: Health ministry conducts inspection at PGIMER for kidney transplants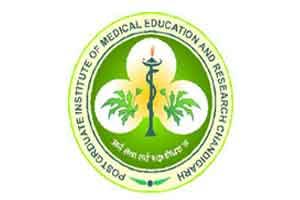 Chandigarh : For the purpose renewal (of registration) for conducting kidney transplant at PGIMER, the health ministry had sent a small team to the institute recently.
The four-member team from the ministry closely inspected the institute to consider the matter of renewal.
A doctor from PGI said, "After the inspection, the ministry members were happy with our work. We have now been granted renewal of the certificate, as required, for the next five years. A formal communication note- a letter- is now awaited from the ministry. Every year the inspection is done by the ministry to give the renewal on registration for different transplants. This year we had an inspection for kidney transplants."
PGI has had a good record in conducting transplants for a while now. Only last month, it retrieved nine organs for transplantation in eight patients. This was done in a span of two days. PGI doctors have raised their voice in support of organ donation, and said that more awareness is needed on the issue for the cause. PGI doctors said more awareness is required so that people can pledge organ donation.
A recent media report in Indian express shared statistics provided by PGI on the exact number of organ donation in 2016 at the institute, which includes,  14 kidneys, four livers, a heart, 12 corneas and three pancreas donated.
Also recently, in an effort to engage more people for the cause, PGI organised transplant games, which saw participation from recipients of organ donation to family members of the donor and living donors too. Held in March, the event saw participation at the sports grounds from over 300 persons, according to a report in HT.
MD team also reported earlier that the plastic surgeons at the Post Graduate Institute of Medical Education and Research (PGIMER) in Chandigarh are now looking at achieving another milestone by performing it's first hand transplant surgery.
In India, first hand transplant surgery was performed by the Kochi-based Amrita Institute of Medical Sciences (AIMS). The team at AIMS was headed by Dr Subramania Iyer, and has performed two bilateral hand transplant surgeries till date. Dr Subramania Iyer has recently delivered a speech at PGI and discussed his experience of performing the first bilateral hand transplant in India.