Chandigarh: PGI Additional Professor gets Outstanding Reviewer Award 2018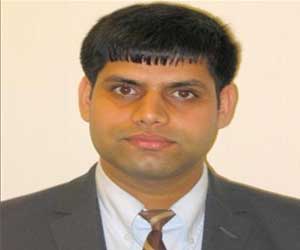 Chandigarh: The Postgraduate Institute of Medical Education and Research (PGI Chandigarh) Additional Professor of Community Medicine and School of Public Health, Dr Ravindra Khaiwal has been conferred with Outstanding Reviewer Award 2018 by the air and waste management association.
The January 2019 issue of the journal of the air and waste management association was dedicated to exceptional reviewers and editors.
Dr Khaiwal received this award for research that focused on air pollution and its mitigation to provide a sustainable solution to reduce the burden of associated premature deaths and diseases.
The interest zone of Dr Khaiwal lies in air and water quality monitoring, source characterization, health risks, and mitigation policies for persistent and emerging pollutants; including global climate change and environmental impact assessment.
He completed MTech from GJUST Hisar and did DSc from the University of Antwerp Belgium. He also holds Diploma in European Research Course on from CNRS University Joseph Fourier of Gren, Diploma in Environment Resource Manag from University of Ljubljana Slovenia Utr, and Post Graduate Certificate in Higher Education from University of Hertfordshire United King.
Assessment of Noise Pollution and itsNon-Audiometric Impacts in and around a Medical Institute, Water Quality in Rural Areas of Chandigarh and Health Risk Assessment, and Appraisal and awareness of current E-waste management practices in Chandigarh were his major departmental projects at PGI.
The award is given to ten reviewers across the globe for their sheer dedication in the field of to scientific excellence in reviewing the manuscripts in the area of environmental science and engineering.
The air and waste management association were founded in 1907. It is a nonprofit, nonpartisan professional organization enhancing knowledge and expertise by providing a neutral forum for information exchange, professional development, networking opportunities, public education, and outreach to more than 5,000 environmental professionals in 65 countries. It promotes global environmental responsibility and increases the effectiveness of organizations to make critical decisions that benefit society.
Read Also: PGI dentist honoured with Dr SS Sidhu Award