Cheating: Delhi Herbal Clinic falsely declares couple HIV positive, then CURES them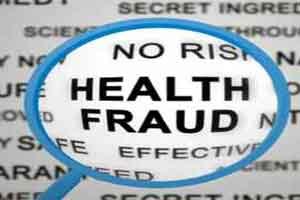 New Delhi: The district consumer court in New Delhi has pulled up a herbal clinic and a Mumbai-based lab for indulging in unfair trade practices by misleading a Haryana-based couple. The accused facilities falsely declared a patient couple HIV positive and then claimed to "cure" them of their ailment.
The clinic, Ayuna Herbal Healthcare based in Delhi's New Friends Colony and the lab, Hootone Remedies, have been directed to pay a fine of Rs 25,000 each
According to the complainant, Dharampal Singh, he approached the clinic in November 2007, with complaints of a stomach ache. After checking him, Asiam Javed, the medical practitioner at the clinic, allegedly told him to undergo an HIV test at the Ranbaxy Pathology Laboratory in Gurgaon.
However, a week later, reports with the letterhead of 'Hootone Remedies' turned up mentioning Singh as being HIV positive. His wife got tested as well, whose reports came positive too. Scared, the couple moved to Javed who allegedly assured them that the disease was curable and proceeded to treat the couple by prescribing drugs amounting Rs 1,000 per box.
Months after the alleged treatment, the practitioner asked the couple to undergo HIV test again to ascertain if the medicines worked. Further, in a bid to hand over the results, he allegedly asked the couple to pay an additional Rs 10,000. This time, the results came back negative, reports ThePrint.
From then on, the couple got themselves tested several times more at government hospitals; just to make sure that they are relieved of the ailment. It was then; the couple discovered that there was no cure for HIV, let alone it being medically treated within months.
More so, the clinic refused to supply bills for the cost of the treatment that amounted to Rs 60,000. Seeking justice for the deception, the couple approached to the Human Rights Law Network (HRLN) and took the clinic and the "doctor" to the consumer court.
During the hearing, the consumer court observed that there is no cure for HIV. "The antibodies of the virus remain in the body forever," the court noted.
"It is established that the complainants' test results in a government laboratory were negative. The complainants have never suffered or were infected with HIV," the court observed.
"The opposite parties have misled them by promising a cure that has not been tested and endorsed by the scientific community. The opposite parties have further indulged in deliberated deception by first showing the results as positive and after prescribing medicines, showing results as negative," it added.
In its conclusion, holding that the clinic and the lab had deliberately misled the couple and indulged in unfair trade practices, the court ruled that the compensation should be paid to the couple at an interest of 9 per cent from the date of the complaint nine years ago.
Read Also: Delhi Hospital absolved of Medical negligence but held guilty for unfair trade practice