Chennai: hospitals under state Health Insurance Scheme to be marked off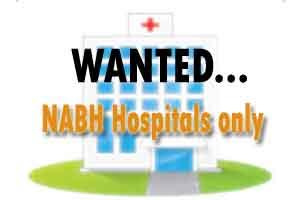 If hospitals fail to initiate and get the National Accreditation Board for Hospitals and Healthcare Providers (NABH) certification by March 31, they will risk being a part of the Chief Minister's Health Insurance Scheme in Chennai.

At least 450 such hospitals have been listed by the state government under the process. The state even offered to increase reimbursement rates for accredited hospitals.

The state government in 2014 had directed all the empanelled hospitals to initiate this process in order to improve the quality of healthcare services provided by private hospitals. This standardized process will also offer a positive environment for patients. It will also help in improving quality of staff and infrastructure steadily over a period of time.

However, till date less than 50 hospitals are reported to have received the certification, and 150 have started the application process.

As reported by the TOI, Association of Healthcare Providers in India director Dr Giridhar Gyani says that although doctors in India are focused on giving best healthcare to patients, studies show that 67% of them are not aware of the Union ministry of health's standards and treatment guidelines for making quality healthcare accessible to people.

"Hospitals woefully lacking in systems will have a chance to correct themselves. They can improvise on good signage and computerise records. They can also work on staff-patient interaction," said B G Menon of ACME consulting, an organisation that provides advisory services to organisations. "Another key element of such an initiative is that the patients will get to know their entitlement and demand services," he said.

"NABH standards are designed for small hospitals to begin on the quality improvement journey by ensuring a basic level of patient safety. That's the level without which actually no hospital should be allowed to function. In fact, the entry level standards from NABH are easier to implement than the full-fledged NABH standards. It does not insist too much on the infrastructure, legal and statutory compliances, which are otherwise mandatory for the full NABH," he said.