Chhattisgarh: 3 health personnel suspended, health officer shifted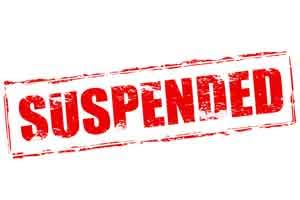 Raipur: Three health personnel were suspended while a health officer was shifted in connection with the incident of women taking ill after sterilisation surgery in government held camps in Bilaspur district.
"Bilaspur Block Medical Officer (BMO) Nandraj Kanwar has been removed for apathy in controlling his staff. PK Ghosh will be the in-charge BMO in his place," Director, Health and Family Welfare RR Sahni said in a statement late this evening.
Besides, operation theatre attendant and two health workers were suspended for negligence in follow up of the women who had undergone surgery, it said.
Six women had undergone surgery at sterilisation camp held in Koni on August 2 and five at the camp held in Lavar village on August 5, Sahni said.
Both villages fall under Masturi development block of the district.
"Of them, 10 are completely fine while one woman -- Yashoda Bai Kaiwarth of Lavar village, who had complained of discharge (of serum from wounds) was kept under observation at Masturi community health centre (CHC). But she is also normal and out of danger," he added.
According to Bilaspur Chief Medical and Health Officer (CMHO) BB Borde, at least seven women had complained of pain and infection four days after the operation following which their examination was done at Masturi community health centre (CHC).
Subsequently, three women Rajni (27), Pushpa (28) and Yashoda were admitted at the CHC and others were discharged, the CMHO had said.
Later, two others were also discharged and Yashoda was kept under observation, he added.
After the incident came to light, chief minister Raman Singh had ordered a probe into it asking health department to take notice of the incident and take all measures for proper medical treatment of the women.
Thereafter, a team of doctors led by the CMHO had visited the villages to examine the women.
In November 2014, 13 women had died after sterilisation at government family planning camps in the same Bilaspur district.