Chhattisgarh : AYUSH practitioners being harassed in the name of quackery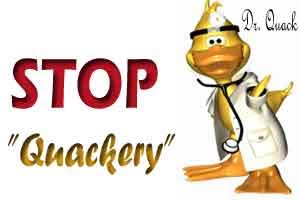 Raipur:  The issue of alleged harassment of medical practitioners in Chhattisgarh "in the name of action against quacks" rocked the state Legislative Assembly.
Congress legislators were suspended after they trooped into the Well of the House raising slogans over the action, although their suspension was revoked later.


Raising the issue through a collective Call Attention Motion, BJP MLA Shivratan Sharma, state Congress chief and MLA Bhupesh Baghel and Congress Legislative Party Leader T S Singhdeo said in the name of action against quacks, medical practitioners with valid degrees and practising in rural areas, are being harassed and their clinics and establishments are being sealed.

"Most of the primary health centres in the state are devoid of doctors. Besides, the community health centres and district hospitals also lack specialists and doctors," they said.


Under such circumstances, people with valid medical degrees are providing primary medical care in rural areas, but the state government is taking action against them saying that fake degree holders cannot give treatment, they said.
"Their clinics are being closed and cases lodged against them. These doctors are being pressurised and money is being illegally recovered from them," the MLAs said.
"In the name of crackdown on para-medics, action is being taken against medical practitioners, who hold ayurvedic, homoeopathy and Unani medical system degrees and they have been fined heftily too," they alleged.
Over 80 per cent medical and health services are dependent on these doctors only in rural areas and they have degrees from institutions recognised by the state government.
"An ayurveda doctor also does internship in ayurvedic or allopathy hospitals. The prospectus for a para-medical certificate course run by the state government also contends that they can practice as para-medics, for which the state charges Rs 20,000 as course fees," they said.
They also named several persons and institutions against whom action has been taken.
Refuting the charges, state Health and Family Welfare Minister Ajay Chandrakar said doctors are available in primary health centres.
He, however, said that some posts of specialists and doctors are vacant at few places in district hospitals.
"Arrangements have been made at the government level that at least one doctor is posted in every primary health centre," he added.