Chhattisgarh: Circular issued to regulate sterilisation of tribal communities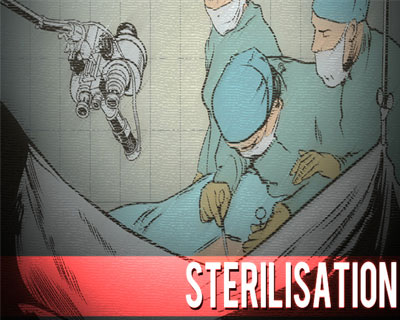 Raipur: In order to serve the interest of the Baiga and other primitive tribal communities, the Chhattisgarh Government issued a circular as per which the backward community of the state has to first file an application and get approval from the Sub-District Magistrate before undergoing sterilisation process.
In the certificate, the SDM has to certify that the concerned person is undergoing the process with his or her own will and is well aware of its consequences.
This circular was released by partially amending the circular issued by the undivided Madhya Pradesh Government on December 13, 1979 and Chhattisgarh on April 1, 2015.
On the basis of the certificate of the Sub-Divisional Magistrate, the operation of the concerned person will be completed in the government hospitals.
This certificate will be kept safe in the respective person's records, if these operations are carried out in private hospitals.
The circular issued on December 13, 1979 by the Department of Public Health and Family Welfare of Madhya Pradesh Government, it was clearly instructed that sterilization of the members of the protected subspecies should not be done.
The new circular issued by the Chhattisgarh Government, mentioned that the members of these primitive sub-caste families have demanded that due to the large number of child birth in their family, the health of mothers are getting adversely affected.
Therefore, the voluntary sterilization to the women of these families needs to be given, keeping in view of the health of the mother.
It also states that apart from the especially vulnerable tribal groups (PVTG), the tribes will be provided stipend facility as per pre-existing procedure.