Chicago Hospital Shooting: Doctor, pharmaceutical assistant among 4 dead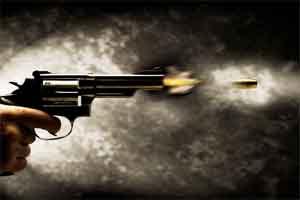 Chicago:  Mercy Hospital has identified two members of its staff killed in a shooting that left four dead, also including the gunman and a police officer.
Emergency room physician, 38-year-old Tamera O'Neal, was described as a fascinating, hardworking person. Hospital officials said that O'Neal never worked on Sunday because of her religious beliefs.
Police say O'Neal was confronted in the hospital parking lot by the gunman, with whom she had been in a domestic relationship. Witnesses say the man shot her and she fell to the ground. The gunman then stood over her and shot her again.
Hospital officials say 25-year-old pharmaceutical assistant Dayna Less, who was in training to become a pharmacist, was also killed. According to police Superintendent Eddie Johnson, the woman was shot as she stepped from an elevator. She was a recent Purdue University graduate.
Also killed was 28-year-old Chicago Police Officer Samuel Jimenez, the father of three children.
Chicago Police Superintendent Eddie Johnson says the four dead in the shooting at Mercy Hospital include two hospital employees, a Chicago police officer and the suspected gunman.
Johnson says the shooting began outside the hospital with a "verbal altercation" in the parking lot between people who knew each other. A friend tried to intervene and the suspected gunman pulled up his shirt and showed a weapon. Gunfire erupted and the shooter ran inside the hospital, where police confronted him.
He says that one of the women killed was in a domestic relationship with the gunman.
Earlier, witnesses said a gunman repeatedly shot a woman near a parking lot outside the building before entering the hospital and opening fire. Police say the suspected gunman is dead, but it's unclear if he took his own life or was killed by police.
Mercy Hospital & Medical Center released a statement late Monday afternoon saying police officers have secured the facility and that patients are now safe.
Police haven't released details about the suspected gunman, the victims or a possible motive.