Child Deaths: iCongress demands UP, Jharkhand CMs resignation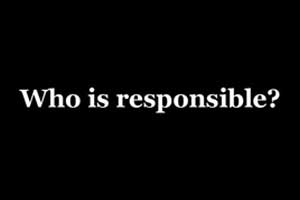 New Delhi: The Congress alleged hundreds of children in BJP-ruled Uttar Pradesh and Jharkhand have died due to medical negligence in government hospitals, and demanded the resignation of the two chief ministers, along with a judicial probe by a sitting High Court judge.
UP Congress chief Raj Babbar said the BJP government in Uttar Pradesh was "guilty" of the death of hundreds of children in Gorakhpur and demanded that Chief Minister Yogi Adityanath be sacked immediately.
He said there was no value of life in Prime Minister Narendra Modis New India, "where only getting a majority matters".
He said while the Congress has been demanding Adityanath quit, he has failed and children are continuing to die under his very nose.
"There is no tradition of resignations in the BJP," said Babbar, adding, otherwise chief ministers of Haryana, Madhya Pradesh, Rajasthan, Chhattisgarh, and Jharkhand would have quit.
"There is no value of life in Modis New India. Modi governments new mantra is bring a majority and take away the life of people. Yogi is trying to make Uttar Pradesh rogi (sick)," Babbar said.
Congress spokesperson R P N Singh alleged that after the recent deaths of over 60 children in Gorakhpur, there have been 61 more deaths in Adityanaths constituency.
"We saw 61 children dying in past 72 hours in Gorakhpur. This is a repeat of a similar tragedy in Gorakhpur where 60 children had died (earlier)," he said.
Yesterday, the former principal of Gorakhpur's BRD Medical College Dr Rajiv Mishra and his wife Dr Purnima Shukla were arrested over the child deaths at the colleges hospital earlier this month.
The issue has acquired a political hue with the BJP government in UP drawing flak from the opposition over the deaths in Gorakhpur, which Adityanath had represented five times in the Lok Sabha.
Singh said due to "gross complicity" and "utter negligence", more than 200 children have died in the same BRD hospital in Gorakhpur this month alone.
"Notwithstanding the shameful tragedy which we saw when 64 children died due to the shortage of oxygen, the sheer complacency of the BJP government under Adityanath continues," he said.
Singh alleged that in every BJP-ruled state, children are dying due to utter callousness of the state governments.
"We demand the immediate resignations of Jharkhand CM Raghubhar Das and UP CM Adityanath on account of Ranchi, Jamshedpur and Gorakhpur deaths," said Singh.
"We demand the health ministers of Jharkhand and Uttar Pradesh be immediately sacked, pending a judicial enquiry.
"We also demand the prime minister should look into the serious deficiencies in the health infrastructure in BJP-ruled states. The women and child development ministry should immediately release more funds to Jharkhand to tackle this extremely important issue," said Singh, who is Congress in- charge of Jharkhand.
"In Jamshedpur, 164 children died in past four months and in Ranchi more than 133 children have died in past 28 days," he claimed.
Almost 300 children have died in the two biggest government hospitals in Jharkhand, he alleged.
The Congress party, he said, has filed a complaint with the NHRC which has issued a notice to the chief secretary in Jharkhand seeking a report in six weeks.
"Our protests in Jamshedpur continue, due to which the High Court has also taken cognisance and asked the civil and sessions judge to visit the hospital and give a report. What is more shocking is that the chief minister has not spoken a word about this tragedy or visited the hospital, despite it being in his home district," Singh said.