Chittor Government General Hospital taken over by Apollo group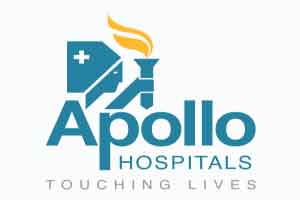 Chittor: The Apollo group of hospitals has taken taken over a 300 bed government general hospital in Chitoor  on a lease of three years from the state government under  clinical attachment.

The Apollo Group had acquired land for construction of its own hospital in Chittor earlier and the acquisition  of the government hospital would be used by the Apollo hospitals for teaching purpose to avail 150 seats.

Apollo will be appointing  teaching staff who, apart from teaching, would attend to the patients too. The Apollo Group will provide modern equipment to this government hospital during its functioning from the premises. After completion of three years, the Apollo would ahead with the construction of its own hospital building.

The MOU signed with the government by the Apollo Group  came into enforcement on Tuesday. The hospital had deputed its medical officers and lab technicians a fortnight ago to start implementing its corporate strategies and to have their workforce get familiar with the work conditions.

According to Hans India there are differences between employees of both the groups  and this became evident when the lab technicians of both the sides sparred on their duties, despite the Resident Medical Officer, Dr P Sandhya's efforts to appease . There seems to be a lack of coordination between the two groups, with the  Government hospital employees making it clear to it  that they would not be  subservient to any private hospital management authority.

While in conversation with Hans India, Senior Specialist Dr. Arunkumar of the GGH made it clear that no official communication has been received from the AP Vaidya, Vidhana Parishad member regarding the  terms and conditions to be followed by the medical officers of the hospital vis a vis the management of the Apollo Hospitals Group.

"During a recent visit of Dr. Jayachandra Reddy, Joint Director, APVVP to Piler, we expressed our doubts regarding our services and the chances of promotion in future after attaching the Chittoor Government Hospital to the Apollo Group." said Dr. Arun Kumar
The Joint Director gave us clear-cut assurance that there would be no variation of the present system of the Government Hospital in respect of our salaries, services and duties," he added.

Arun kumar  despite expressing employee reservation on  the government hospital being attached to a corporate institution, welcomed the idea in terms of  facilities and equipment the government hospital would now be furnished with making it a unit capable of serving the patients in an improved manner.
Coordination would be strengthened among the employees of both organisations in due course. The main objective of the medical officers of both sides is to render better and valued services to the patients," he further added.