CID to probe theft of newborn from Aurangabad hospital: Maharashtra Chief Minister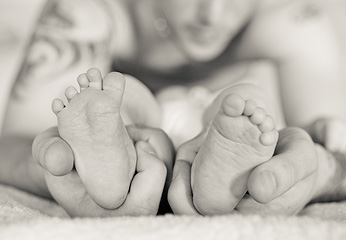 Nagpur: Chief Minister Devendra Fadnavis today said the state CID would probe the theft of a newborn from a government hospital in Aurangabad in January this year.
Fadnavis was responding to Congress MLA Abdul Sattar who raised the issue in the Legislative Assembly.
Fadnavis replied in the affirmative when Sattar asked him if a probe by the Criminal Investigation Department (CID) would be initiated in the matter in case the police failed to trace the newborn.
According to Sattar, the infant was stolen from the Sillod sub-district hospital in Aurangabad on January 31 and closed-circuit television (CCTV) cameras installed in the hospital were not functioning at that time.
"The baby girl was stolen by a woman. The infant's mother goes to the police station every day seeking to know when she will be reunited with her child. But the police have been giving evasive answers," Sattar said.
In his reply, Fadnavis, admitting that CCTV cameras were not functioning at the time of the incident, noted that there were difficulties in tracing the accused as she was burkha-clad.
"But I assure you the police will take action. Besides, instructions have been given to repair and maintain the CCTV cameras," the chief minister added.