CISF suspends 2 officials for allegedly assaulting Delhi doctor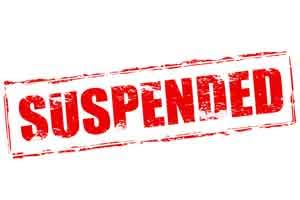 New Delhi: The CISF has suspended two of its officials for alleged procedural lapses, a day after a city- based doctor claimed he was "assaulted" by the duty personnel at a Delhi metro station.
Lakshay Beriwal had claimed yesterday he was "assaulted and beaten up with a lathi" by on-duty CISF men when he entered the Shahdara station at about 8:45 am.
Officials in the security force said shift-incharge and Sub-Inspector Jitendra Kumar and Constable Birender Kumar have been suspended pending inquiry.
The action has been taken as the personnel allegedly did not follow the set procedure in case of confrontation with a passenger, the officials said.
"The two officials did not follow the set procedure of taking the passenger to the station control room in case of an argument or high-handedness from the either side. They rather took him to the CCTV control room where the doctor wrote an apology over the confrontation," a senior Central Industrial Security Force (CISF) official said.
What exactly happened and the role of the two CISF men are part of the departmental enquiry ordered against them, the official said.
He added that the two men have "denied" the charges made against them by the passenger but they were "prima facie held guilty of procedural lapses."
Beriwal had said the confrontation started as the CISF men allegedly talked to him rudely after he put his baggage on the wrong x-ray table by "mistake".
He also posted few pictures on his Twitter handle and claimed they showed injuries he received on his body during the alleged assault.
"They (the CISF men) slapped me so hard and turned my face red. They snatched away my mobile to avoid any evidence. All the time they were abusing and using cuss words.
"Everything is recorded in the CCTV footage of metro station, how they dragged me to the room, how I came out of the room all beaten up and injured. You can also see all these in photos how inhumanely they beat me for their fun," Beriwal had claimed.
CISF officials said the CCTV recording of the station showed that Beriwal came out of the control room in about 2-3 minutes.
They said it could be seen in the footage that the two sides got into an argument but there was no physical assault seen.
"All that is subject matter of investigation now. The police too has registered a case," they said.
The CISF is taksed tasked with providing armed security to Delhi Metro operations.
Read also: 
Delhi : LNJP Doctor brutally assaulted by CISF Personnel at Metro Station