Civil Hospital Doctor, Lawyer booked in alleged Rs 1.24 crore fraud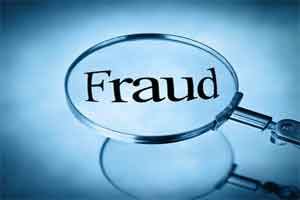 Thane: A Civil hospital medical practitioner, along with a lawyer have been booked by the police in an alleged case of cheating and forgery to claim Rs 1.24 crore from the Maharashtra State Road Transport Corporation (MRCTC) on behalf of two victims
Hindu reports that the police moved after the MRCTC officials filed a complaint against the two stating that one U.R. Vishwakarma a lawyer had cheated the department by claiming a compensation on behalf of two victims to the tune of Rs 1.24 crore. The said victims had been allegedly involved in an MRCTC bus accidents. The complaint also named Dr. Mihir Rannavare of Thane Civil Hospital, accusing him of forging the treatment certificates showing that claimants were treated at the said hospital
It is reported that first such claim was filed by the lawyer in a bus accident case of 2016 where one passenger had died and 27 were injured, whereby he claimed a compensation of Rs 1.16 crore on behalf of the victims. Another such claim was filed demanding a compensation of Rs 8 lakhs for the injured of another bus accident.
The MRCTC, suspecting foul play, through their Vigilance Department launched an enquiry into the matter.Avinash Patil, Division Controller, MSRTC, Thane, told Hindu: "We suspected that the claims were bogus and made inquiries into the matter. We found that the discharge certificates and medical reports from Thane Civil Hospital were forged. We also found that the victims of the second accident were not even treated at the hospital. All these certificates and reports were signed by Dr. Mihir Rannavare."


Further inquiry revealed that the signatures/thumb impressions on the claims belonged to Tribals of Shahpur, who unaware of the dealings signed the documents after Vishwakarma offered them Rs 50,000 each

Based on the complaint, the police have lodged a FIR against Mr. Vishwakarma and Dr. Rannavare




"We have booked both the accused for forgery and cheating under the Indian Penal Code and are conducting further inquiries into the matter. The accused will be called in for questioning," Senior Police Inspector M.V. Dharmadhikari told the daily.