ClinicalKey allows Faculty, Students to devise new research projects, helps in publishing papers: Prof Somashekar Nimbalkar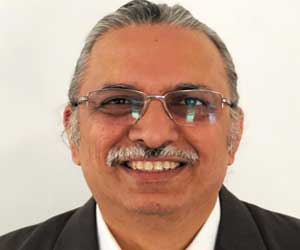 With the growing digitisation, especially in the medical industry, doctors and medicos are increasingly placing their reliance on digital tools for their learning, teaching, practice as well as research purposes.
Elsevier's Clinicalkey is known to be one of the most trusted and highly reliable digital tool that empowers healthcare professionals and students to take full advantage of most in-depth and latest clinical knowledge. With over 1,100 clinical books, 650 journals, numerous videos and images, guidelines, in its armour, it has now become a must-have addition for medical institutions for their clinical reference and practice needs.
Medical Dialogues team interviewed, Prof Somashekhar 
Nimbalkar, Head, Department of Pediatrics, Pramukhswami Medical College asking him to narrate his experience with ClinicalKey at his medical college, and this is what he said.
Read Further
Q) Kindly give a background of your institution. How long have you been using ClinicalKey? 
I work as a Head of Department of Pediatrics at Pramukhswami Medical College (PSMC), Gujarat, established in 1987. Our medical college has been leading clinical research publications in the region with more than 500 original research papers published in reputed scientific journals in India and abroad. Our Institute has been using ClinicalKey for more than 10 years now.
Q) What were some of the major challenges faced by the Medicos/Faculty/Doctors at your Institution before the implementation of ClinicalKey?
One of the challenges was to provide easy access to a comprehensive range of clinical content for aiding high-quality research & teaching. However, buying individual articles/journals is an expensive affair. Hence, we opted for ClinicalKey at our institution.
Q) How has the implementation of ClinicalKey addressed some of these challenges, and improved the clinical practice as well as research at your institution?
ClinicalKey enabled access to over 1,100 clinical books, 650 journals, numerous videos and images, guidelines, etc which are regularly updated. In the past 4 years, our medical college has published more research papers year on year than any other medical college in Gujarat which has been facilitated by this access. ClinicalKey allows faculty and students to devise new research projects and helps them to publish papers in many peer-reviewed journals.
Many faculty members use these resources for lectures that are delivered within the institution and at various conferences. I have been regularly using resources from ClinicalKey for preparing lectures that have been delivered at National and International conferences. I review manuscripts for various international journals and access to the full text of articles through ClinicalKey allows me to do a detailed review.
Students use these resources for presentations during self-learning seminars. Image bank in ClinicalKey helps student and faculty to learn or explain a concept effectively.
ClinicalKey also supports clinical practice as it provides access to the latest clinical guidelines, which we often use in protocol-based management of patients.
Q) What according to you, has been the most useful feature of ClinicalKey for your institution?
According to me, the most helpful feature of ClinicalKey has been the access to the latest published research, both in form of systematic reviews and original articles, which has allowed us to improve our clinical knowledge. In the past 4 years, we have been publishing 40-50 research papers per year, which is the highest amongst medical colleges in Gujarat.
Q) Would you recommend ClinicalKey, and if so, what advice would you give someone looking to implement it?
Clinicians wanting to access detailed latest knowledge from across the world can utilize ClinicalKey. One of the best features of ClinicalKey is its accessibility on multiple devices like desktop, mobile and tablet. We are a Wi-fi connected campus, which means that if one has to access ClinicalKey, they do not necessarily need to go and sit in the library. Even in our wards, we have access to ClinicalKey on systems where doctors and students can immediately find answers to their queries regarding the practice and treatment protocols.
Also, one can use the ClinicalKey app on an iPad or tablet to read available books at leisure. Clinicians wanting to use the clinical key for addressing immediate clinical queries would be best served by utilizing it on the phone or tablet via the app For a detailed study of a topic for academic purposes, it is best accessed via a laptop. ClinicalKey is on of the tabs that is always open on my browser and logged in. ClinicalKey allows you to save resources in your account which can be accessed when required.