CM Kejriwal conducts surprise inspection at LNJP, GB Pant hospitals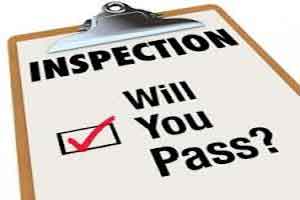 New Delhi: Continuing his inspection spree, Delhi Chief Minister Arvind Kejriwal paid surprise visits to two big city government-run hospitals, and took stock of the situation there, officials said.
Health Minister Satyendar Jain and senior officials of the health department accompanied the chief minister during the inspection at the Lok Nayak Jayaprakash (LNJP) Hospital and the GB Pant Hospital.
The CM summoned the director of the G B Pant Hospital to his office after learning about shortage of some medicines there, officials said.
The chief minister interacted with patients lining up to get medicines at both the facilities and asked them whether they were getting all the prescribed drugs.
"There were a few medicines which were unavailable at the GB Pant Hospital. The chief minister himself checked the records of the medicines available.
"On learning about the shortage of some medicines, he summoned the director of the GB Pant Hospital immediately to his office at the Delhi Secretariat," the government said in a statement.
At the LNJP Hospital, the patients told Kejriwal that they were getting the medicines prescribed at the hospital counter.
"However, the chief minister told the Medical Superintendent/Director of both the hospitals to ensure that the waiting time at the medicine counter is cut short, as much as possible," the statement said.
On the need for more pharmacists at hospitals, Kejriwal said he will appeal to the Lt Governor to give the nod to hiring of new pharmacists.
"Increasing the number of pharmacists would make the queues at the hospital shorter and save the time and energy of the patients and their attendants," the Delhi government said.
On May 25, Kejriwal had paid a surprise visit to the Sanjay Gandhi Memorial Hospital in north Delhi's Mangolpuri area and expressed his displeasure over the policy of free medicine and diagnostic tests "not being properly implemented" there.
A few days after that visit, the medical superintendent of the SGMH was replaced.
Kejriwal and Jain had also paid a surprise visit to the Guru Teg Bahadur (GTB) Hospital at Dilshad Garden on May 30, and interacted with the patients and their family members.
And on June 2, the chief minister, accompanied by the health minister, had visited several wards at the Deen Dayal Upadhyaya Hospital in west Delhi's Hari Nagar area.
On June 16, he had visited the Maharishi Valmiki Hospital in the Bawana area and talked to patients.
In a rather unusual move during the inspection there, Kejriwal had taken prescription card of a person present near a medicine counter and himself enquired about it, only to be told by the staff manning it that "the medicine prescribed by the doctor was not available."