CMC Assistant Professor, Dr Tejaswani conferred Dr TN Chawla award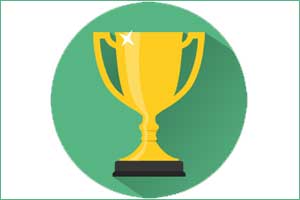 Ludhiana: In the 43rd national conference of the Indian Society of Periodontology (ISP) recently held at Panchkula, the Dr TN Chawla award for the best paper was awarded to Dr Tejaswani.  Dr Tajaswini is an Assistant Professor in the Department of Periodontics(ISP) at Christian Medical College.
Dr TN Chawla was a pioneering Indian dentist and professor of dental surgery and head of department at the King George Medical College, Lucknow. The association in her name provides the award for best thesis every year.
Dr Tejaswani's paper on assessment of the efficacy of platform switched implant and papilla preservation flap design in minimising crestal bone loss around single tooth implant (a randomised clinical trial) has won the first prize in the dissertation category.
She received this award in the presence of 1000 delegates from the country added by 8,000 of practising periodontology who are the members of speciality organisation under ISP.