CMO removed, 16 doctors suspended during surprise inspection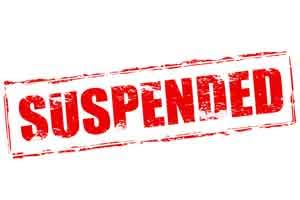 Jammu: The Jammu and Kashmir government has removed the Jammu chief medical officer and suspended 16 doctors during a surprise inspection of various urban health centres in the region, an official said.
Minister for Health and Medical Education Bali Bhagat, on the spot, removed Dr Robinder Khajuria, the Jammu CMO, and gave additional charges to deputy CMO Dr Sanjay Turki.
The minister yesterday took a surprise visit to Urban Health Centres at Gujjar Nagar, Talab Khatikan, Sidhra, Bhatindi, Sainik Colony, Shastri Nagar and Talab Tillo, an official spokesman said.
 The health centres at Shastri Nagar, Talab Khatikan and Talab Tillo were found closed, he said.
Bhagat also took stock of availability of facilities being provided to the patients.
Any slackness on part of the doctors will not be tolerated and everyone will be made accountable of their duties, Bhagat said.