Coimbatore : City gathers to pay last respect to Rs 20 Doctor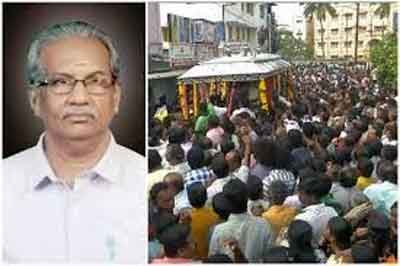 Coimbatore: The demise of  physician Dr V Balasubramanian, famously known for his selflessness, left almost the entire city mourning. Fondly known across the city as "rupee 20 doctor" by the people, his maximum fee costed only rupees 20 sometimes inclusive of diagnosis, injections and tablet charges.
The doctor had been relentlessly working towards treating poor patients in the city, his humanity leaving an unforgettable mark on the city's population. A fact, which became clear, as thousands of people gathered near his clinic on Sunday to pay their last respects to the deceased doctor.
Dr V Balasubramanian started-off at Bodinayakkanur located in the Theni district, where he charged only Rs 5 as fee from his patients. Later as he moved to Coimbatore for a job at an ESI government hospital, he raised his fee to rupee 10 only. His new clinic was stationed at Gandhipuram. During the last two years of his life, his fees was increased, but to a still meagre amount of Rs 20.
Bhupathy, one of his patients since past 10 years told Indiatoday "Initially, he only charged Rupee 10 and only in the past 2 years took 20 rupees. I've been his patient for so long. He never worried about earning money. Maximum I would have paid for treatment to him is Rs 50 of which Rs 30 would have been for medicine. There is no such doctor like him. He is a God to many".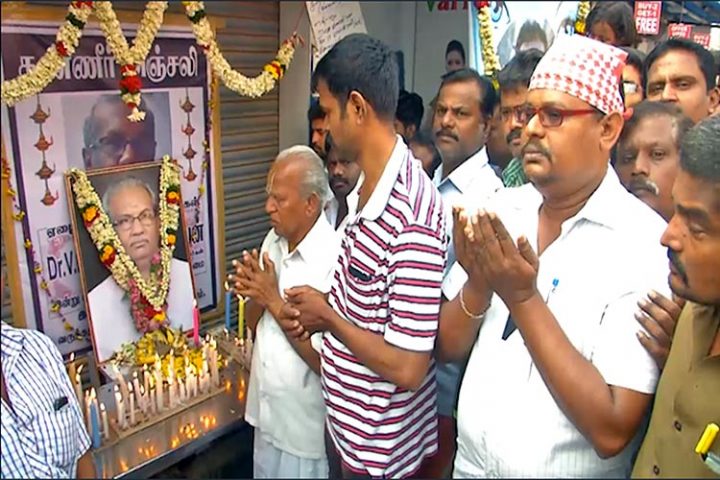 While his fees was meager, his dedication and service to his patients was indeed immeasurable.As per a local resident, he would take about five minutes for a patient, listen to their complaints and then prescribe medicines. Sometimes, the crowd used to be so heavy that he would shut shop only by 10:30 pm or so, The Hindu reported.
Arun, a resident of Gandhipuram recalls how he would see long queues every time he crossed the clinic walking to his home. "He didn't care about time. If anyone knocks his clinic door even at midnight, he'll never turn them back. He spoke to his patients with concern listening to what they had to say, which itself would cure them half way. His death is a huge loss to us".
A former Councillor from Avarampalayam, U. Savithiri, said his death is a loss that will be felt by many people in Coimbatore as he gave reliable treatment at almost no cost.
The doctor passed away on Friday at his residence at Singanallur of a cardiac arrest, leaving thousands of people mourning his loss.
On the news of his death, locals thronged his clinic in Avarampalayam, where they lit candles to pay homage, so much so, that it became difficult for the cops to control traffic.
[caption id="attachment_30190" align="aligncenter" width="482"]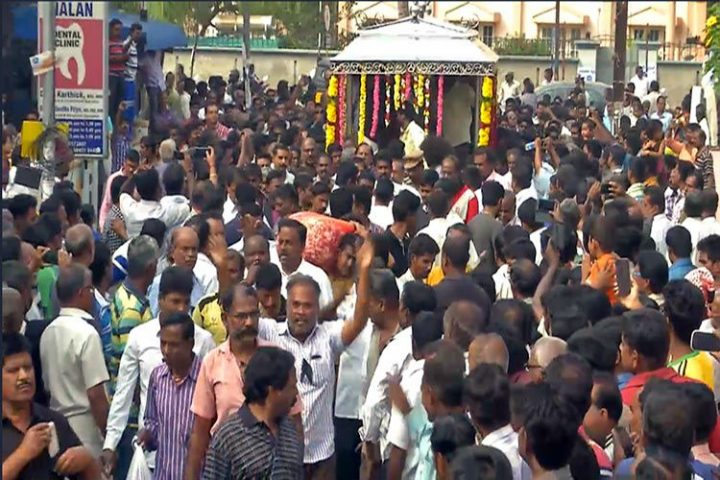 Image Source: The news minute[/caption]