Columbia Asia Hospitals launches Endoscopic Ultrasound Unit at its Bangalore Hospitals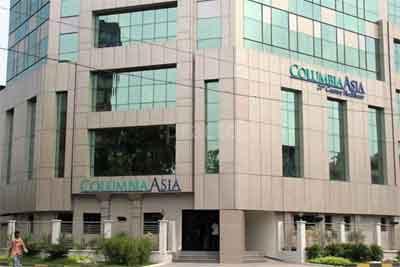 New Delhi: Columbia Asia Hospitals has announced the launch of their Integrated Digestive and Liver Care Program, where different specialities come under one roof to assist the patients. The unit called EUS (Endoscopic Ultrasound) Unit, will be a part of Integrated Digestive and Liver Care Program at the Bangalore hospitals.
"The advanced endoscopy and endoscopic ultrasound will help deal with Gastro intestinal conditions especially arising in an around the wall of the food pipe, stomach and pancreas intestine in a very different manner. This equipment is unique in combining endoscopic image with sonographic shadows in analyzing the lesions beyond the boundaries of endoscope. Besides seeing the lesion better, we can have direct access to it and procure tissue sample for laboratory analysis. Further we can drain fluids from outside a GI lumen and perform interventions like stent placements, guide wire passage and place medicines to burn liver and pancreas tumors,"said Dr. Umesh Jalihal, Senior Consultant - Gastroenterology, Columbia Asia Referral Hospital, Yeshwanthpur.
"This will further help in avoiding many operations if it is found to be inoperable by proper imaging such as advanced pancreas cancer invading the blood vessels and many others which we have done in the past," said Dr. Vidyasagar Ramappa, Consultant Gastroenterology, Columbia Asia Referral Hospital, Yeshwanthpur.
"EUS and endoluminal technology will also give us a new platform to remove tumors from the rectum after adequate staging, without external incisions," Dr. Govind Nandakumar, Chief of Gastrointestinal Surgery, Columbia Asia Hospitals.
Dr. Rema Rao, faculty at Weil Cornell Medical College, New York will also be giving a guest session on the intricacies involved in reading pathology slides related to EUS.
The complex nature of liver diseases and other hepatobiliary disorders requires a multi-disciplinary approach to ensure best outcome for patients. EUS is one part of the Integrated Digestive Liver and Cancer Centre that aims to provide specialized yet integrated care to our patients. Sub specialists from various fields like gastroenterologists, hepatologists, GI surgeons, onco-surgeons, GI Pathologists, GI oncologists, GI radiologists, Interventional Radiologists, Liver Transplant Surgeons, dieticians, physiotherapists, counselors, etc. will all be a part of planning the correct treatment for a patient in a collaborative manner.