Common State level counselling brings in Transparency to Medical Education: Dr Bipin Batra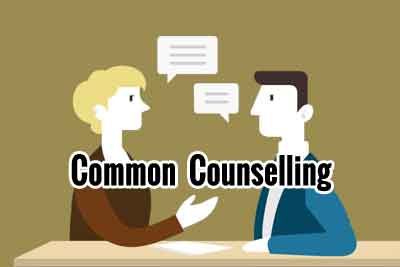 In a move aimed at bringing transparency and curbing the practice of capitation fee charged by private colleges, the health ministry on Saturday announced common counselling will be provided at the state-level for admission in medical courses. The move has indeed brought joy to all the medical students and aspirants who had been making this demand, ever since National Eligibility cum Entrance Test ( NEET ) was mandated by the Supreme Court.
Towards this effect, an amendment has been made to the Graduate Medical Education Regulations, 1997 and the Post Graduate Medical Education Regulation, 2000, which have now be renamed as Postgraduate Medical Education (Amendment) Regulations, 2017 and clearly state
In the "Postgraduate Medical Education Regulations, 2000", the following additions shall be made after Regulation 9:—

9A. Common Counseling




There shall be a common counselling for admission to all Postgraduate Courses (Diploma/MD/ MS/DM/M.Ch.) in all Medical Educational Institutions on the basis of merit list of the National Eligibility-cum-Entrance Test.


The designated authority for counselling for the 50% All India Quota seats of the contributing States shall be conducted by the Directorate General of Health Services. Such counselling as per the existing scheme shall be only for Diploma and MD/MS courses.


The counselling for all Postgraduate Courses (Diploma/MD/MS/DM/M.Ch.) in all Medical Educational Institutions in a State/Union Territory, including Medical Educational Institutions established by the Central Government, State Government University, Deemed University, Trust, Society or a Company/Minority Institutions/Corporations shall be conducted by the State Government. Such common counselling shall be under the over-all superintendence, direction and control of the State Government.





Welcoming the move, Dr Bipin Batra, Executive Director, National Board of examinations told Medical Dialogues team, " The notification of state governments as the appropriate authority and single window for allocation of seats for UG (MBBS); PG (MD/MS/Diploma) and Super specialty (DM/MCh) is a welcome step and logical course to implementation of NEET as a single window entrance. We are extremely happy as this will bring more transparency in the medical education system of the country, bringing out Merit as the main and sole criterion of admissions. "
Some of the important advantages of the common counselling as indicated by Dr Batra include


Merit as the sole criterion for admissions


Multiple application forms and running around for various institute and university counselings shall no more be there.


Since scheme is notified under regulations, it is mandatory and binding on all institutions covered under scope of IMC act.


Common Counselling would lead to Transparency in admissions


Effective utilization of each and every seat in the country


Suppression of capitation fees.


No college shall be able to charge anything other than the prescribed fees.