Consider including HPV vaccine in immunisation campaign: Centre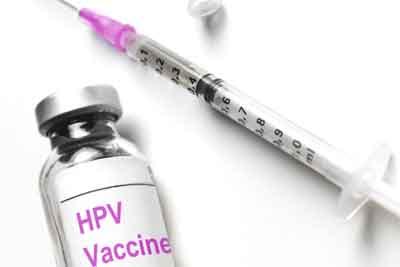 Gurugram: With a view to prevent chances of occurrence of cervical cancer, the Health Ministry asked Haryana government to consider including the Human Papilloma Virus (HPV) vaccine in its immunisation campaign ensure that it is accessible to all on the pattern of many other states.
Union Health Research Department Secretary Dr Soumya Swaminathan today urged the Haryana government for including HPV vaccine in the immunisation campaign at sectoral session on Health, Education and Sports ? Improving Indicators: Moving in Right Direction during Pravasi Haryana Divas-2017.
Haryana Health Minister Anil Vij was also present on the occasion.
She also urged the Haryana Health Minister to support research in medical colleges in the state.
Two doses of the vaccine should be administered to girls aged 11 and 12 years, she said, adding the vaccine was already available in the private sector.
However, as it was expensive but proven to be highly effective in reducing possibility of occurrence of cervical cancer, the government should ensure that it is accessible to all, Swaminathan said.
Cancer screening should also be carried out, she added.
In view of increase in prevalence of non-communicable or lifestyle diseases, the government should launch campaign for screening of parameters such as blood pressure, blood sugar and body mass index, the Secretary said.
She also laid stress on change in diet and exercise patterns in states with ghee-rich traditional cuisines, including Haryana, in view of the changing lifestyle.
Swaminathan stressed on the need to identify and address increasing incidences of nutritional deficiencies.