Corruption at Medical Council of India: 2 MCI employees booked by CBI for trying to SETTLE irregular admission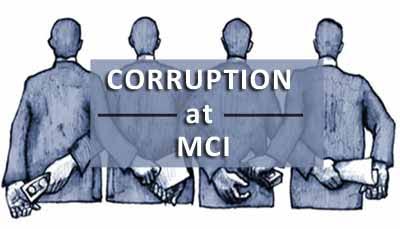 New Delhi: The CBI has booked two employees of the Medical Council of India and a Hyderabad-based medical college in a bribery case to settle alleged irregular admission in 2016-17, officials said.

It is alleged that the MCI employees, Sandeep Kumar and Santosh Kumar, in conspiracy with a private person, Sushil Kumar, were abusing their official positions and also in a habit of taking bribes from various private medical colleges in order to show favor in miscellaneous work pending with the MCI.

"It was further alleged that Sandeep Kumar and Santosh Kumar conspired with Sushil Kumar. They demanded and obtained a bribe of Rs 4 Lakh from Shadan Institute of Medical Sciences Teaching Hospital and Research Center, Peeracheru, Himayatsagar Road, Hyderabad in September 2017 for showing undue favour in a matter pertaining to first-year registration of MBBS students with MCI for the academic year 2016-17," a CBI Spokesperson said.

The agency carried out searches at multiple locations in connection with the case.

The information further revealed that Sandeep Kumar was posted in the MCI monitoring section and was tasked to process various communications received from medical colleges which were to be placed before mandarins of the MCI, the FIR alleged.

Shadan Institute of Medical Sciences Teaching hospital and Research Centre is a recognized medical college with the intake of 150 MBBS students.

In 2016, it admitted five students in general category for which query was raised by the MCI as they had less than 50 percentile marks in NEET.

The college allegedly claimed they were OBC candidates and submitted caste certificate. It said their names were entered in the general category by mistakes, the FIR alleged.

The notice was withdrawn by the MCI after explanation.

The CBI said clarification regarding one student was highly suspicious as caste certificate was issued five days after clarification was sought by the MCI.

It is alleged that by way of regularising the course of action regarding admission of five MBBS candidates Sandeep Kumar, Santosh Kumar, LDCs with MCI, and a private person Sushil Kumar collected Rs four lakh from an employee of Shadan Institute of medical sciences.