................................ Advertisement ................................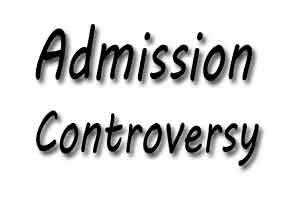 Mumbai: While the matter of fake certificates scam connected with the institute is still circulating in the news; the College of Physicians and Surgeons (CPS) once again landed in the middle of a controversy after it invited NEET PG "appeared" candidates for personal counselling admission to CPS PG diplomas and fellowship programmes that are non-recognised by the Medical Council of India (MCI).
In October 2017, through a gazette, MCI recognised many CPS diplomas, while just 4 months later, through another notification de-recognised many other CPS degrees.
Read Also: U-Turn: Ministry of Health De-Recognizes PG diplomas offered by CPS, Mumbai
................................ Advertisement ................................
At present, CPS decides its syllabus, examinations and fee structure and it mandates NEET PG requirement only for MCI-recognised courses. With the counselling for the 3 MCI recognised PG medical courses– Diploma in Child Health, Diploma in Gynaecology and Obstetrics, and Diploma in Pathology and Bacteriology courses; already been conducted, the CPS has now invited NEET PG "appeared" candidates for personal counselling to 15 non-recognised courses.
Since these courses are derecognised, the students will not be able to register these with MCI as additional qualifications and
................................ Advertisement ................................
As per the rules set by the National Board of Examinations (NBE) for admission to PG medical courses including PG diplomas and fellowships, the candidates are required to have a certain passing score and percentile in NEET PG (National Eligibility cum Entrance Test for admission to PG medical courses). However, with the CPS lowering the stipulated cutoff and inviting NEET PG "appeared" candidates to fill up the remaining vacant seats at the institute; a controversy has set off within the state.
While the Indian Medical Association (IMA) has condemned this move; the CPS authorities have claimed that they have got the Maharashtra state government's permission for the same.
As per the vacant seat list uploaded on the CPS website, over 656 seats were available in 18 courses as of September 14. 408 seats are to be filled by NEET PG "appeared" candidates.
Informing about the admission process to these vacant seats, Deputy Secretary of CPS, Dr Prafulla Shah stated that the institute is not going to make any admissions of NEET appeared candidates to the 3 MCI recognized courses while for the other 15 courses, CPS doesn't need the permission from the Union Health Ministry.
Speaking to the Mirror, Dr Shah stated, "The other 15 courses are not recognised by the MCI, and so we don't have to seek permission from them or the central government. We have informed the MCI about the lowering of the NEET cut-off."
This implies that out of 656 vacant seats in total, 408 seats allotted to 15 courses will be filled by NEET appeared students – or 'NEET non-qualified students'.
However, Amit Biswas, an Under-Secretary at the Ministry informed the daily that the Union health ministry has received an application from CPS seeking permission to lower cutoffs for admission but they have not yet given it to them.
Meanwhile, the IMA has condemned the state's decision to permit CPS to lower the cutoffs.
Speaking to the Mirror, Dr Suhas Pingle, Maharashtra Secretary of the IMA, stated "The list of these students, as shown on CPS's website… some of them have 'below 100 scores', just 10 to 20% of the total score. If these students are handed postgraduate diplomas… I worry about the future of patients."
Dr Pingle, a former member of the quasi-judicial MMC, said the council must take note of the state government's abrupt decision, which is going to affect patients and medical education in general.
It is pertinent to mention in this report that fate of the diploma courses offered by CPS is soon going to be decided by the Medical Council of India Board of Governors (MCI BOG).
Read Also: CPS PG Diploma, not Specialist Degree: HC slams govt, asks MCI to take corrective steps
Garima joined Medical Dialogues in the year 2017 and is currently working as a Senior Editor. She looks after all the Healthcare news pertaining to Medico-legal cases, MCI/DCI decisions, Medical Education issues, government policies as well as all the news and updates concerning Medical and Dental Colleges in India. She is a graduate from Delhi University. She can be contacted at editorial@medicaldialogues.in Contact no. 011-43720751
To know about our editorial team click here
7 comment(s) on CPS Counselling for NON MCI recognized courses draws flak
................................ Advertisement ................................