Case Reports of Sea Snake Envenomation and its management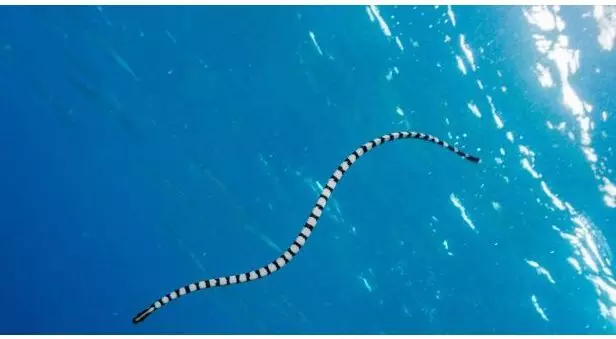 2 recent case report published in the Journal of the Association of Physicians of India elaborates the clinical features along with complications of Sea Snake envenomation in fishermen and highlights the treatment options.

Sea Snake bites are often neglected and poorly reported by the patients. The pathophysiology and clinical features in patients with significant envenomation are so rapid that life threatening complications progress within minutes to few hours and are often dramatic. There are a few case reports about Sea Snake envenomation in the International Toxicology Community.

Sea Snake Bite is a novel experience to many Doctors. However there is a lack of epidemiologic data concerning Sea Snake bites in India,which has a Vast Coastline.
A 4 year old fisherman who went for fishing by boat in the Bay of Bengal,was bitten by a sea snake .Within 60 minutes he developed drooping of eye lids and myalgia.
At the time of hospital admission, he had drooping of eyelids, diplopia, slurring of speech and difficulty in swallowing and presented with Neurological manifestations and also had Myocarditis resulting in Cardiogenic Shock and Pulmonary oedema.
He responded to medications and reversal of LV Dysfunction was also confirmed with a repeat Echocardiogram.
In yet another case,a 54 Yr old fisher man with normal medical history went fishing in the Ennore sea near Chennai. He was bitten by a sea snake while clearing the catch. Within minutes pt developed drooping of eyelids and slurring of speech.on being rushed to the hospital, he complained of drooping of eyelids and complained of myalgia.
Severe Rhabdomyolysis with Hyperkalemia was detected in this patient , which deteriorated fast despite 2 cycles of Hemodialysis and died due to Sudden Cardiovascular collapse.
"Management of Sea Snake envenomation involves Resuscitation with Airway Care, Breathing and Circulation(ABC) initially. A normal coagulation profile with absent local reaction at the bite site is a common presentation. Prompt recognition of clinical features and complications pertaining to Rhabdomyolysis, Myotoxicity, Myocarditis, Nephrotoxicity and Neurotoxicity is Life saving. Forced Alkalline Diures is useful when there is Rhabdomyolysis with myoglobinuria in preventing a catastrophic Renal failure, however cardiotoxicity if present, restricts this option. Hence Hemodialysis will be the more appropriate therapy for severe Rhabdomyolysis and Renal toxicity. Continuous Cardiac monitoring is very important for the first few hours as victims may develop Acute Cardiac Decompensation, Shock and Arrhythmias. In our country,specific Anti Snake Venom for Sea Snake envenomation is not available. However, in Australia Tiger Snake Antivenom are being used because of the close relationship of Tiger snake and Sea snake venoms."wrote the team.
Primary source: The Journal of the Association of Physicians of India
For full article follow the link: https://www.japi.org/x2745434/case-reports-of-two-interesting-patients-with-sea-snake-envenomation
Source : The Journal of the Association of Physicians of India