Brazilian Guidelines for Early Mobilization in Intensive Care Unit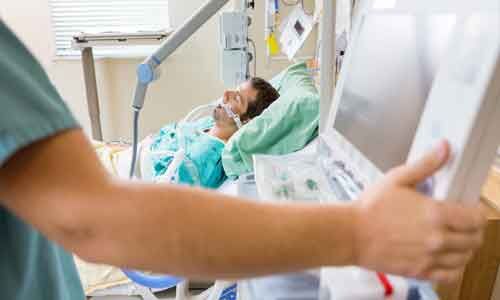 Associação Médica Brasileira has released Brazilian guidance on early mobilisation in the Intensive Care Unit. The objective of this guideline was to produce a document that would provide evidence-based recommendations and suggestions regarding the early mobilization of critically ill adult patients, with the aim of improving understanding of the topic and making a positive impact on patient care.
In the last decade, there has been an increase in evidence regarding the functional benefit of early physical therapy for critically ill patients starting in the first 48 hours after the institution of mechanical ventilation (MV); however, patient mobilization as a usual practice is still infrequent. Immobility can cause several complications, including skeletal muscle atrophy and weakness, that influence the recovery of critically ill patients. This effect can be mitigated by early mobilization. Early mobilization is safe and should be the goal of the entire multidisciplinary team.
Following are the major recommendations:

Early mobilization is safe. Adverse events are mainly related to hemodynamic and/or respiratory changes, are low-frequency and are reversible with the interruption of the intervention. Adverse events are not frequent or severe, and early mobilization is considered safe (A).
Early mobilization is indicated for adults in the ICU, preferably those under spontaneous breathing, who cooperate and who do not have intracranial hypertension (A). Mechanical ventilation and noncooperation may be considered limitations for early mobilizations, but not contraindications.
Early mobilization is contraindicated for terminal patients with systolic hypertension (systolic blood pressure > 170mmHg) or intracranial hypertension, unstable fractures, recent acute myocardial infarction and open abdominal wounds (A).
The appropriate dose of early mobilization is defined by clinical efficacy and individual tolerance (B).
The doses are as follows:
Passive mobilization: approximately 10 to 20 mobilizations per selected joint, up to two times/day.
Active exercises: 1 hour per day, up to two 30-minute sessions.
The following constitute positioning and progression:
Assisted verticalization with an orthostatic board: up to 1 hour per day, up to twice a day.
Passive ergometer cycling: 20 minutes, 20 cycles/minute.
Active ergometer cycling: two 10-minute sessions per day (A).
The care and safety criteria for early mobilization do not require specific monitoring, and hemodynamic and respiratory stability characterize a safe intervention model (A).
The prognostic indicators include an assessment of the risk of functional decline, weight, functional range, muscle strength, hemodynamic instability, respiratory dysfunction, recent extubation, protective factors, sedation, length of stay in the ICU and duration of mechanical ventilation (B).
For more details click on the link: doi: 10.5935/0103-507X.20190084
Source : Revista Brasileira de Terapia Intensiva