Guideline for fire safety and emergency evacuation for ICUs and operating theaters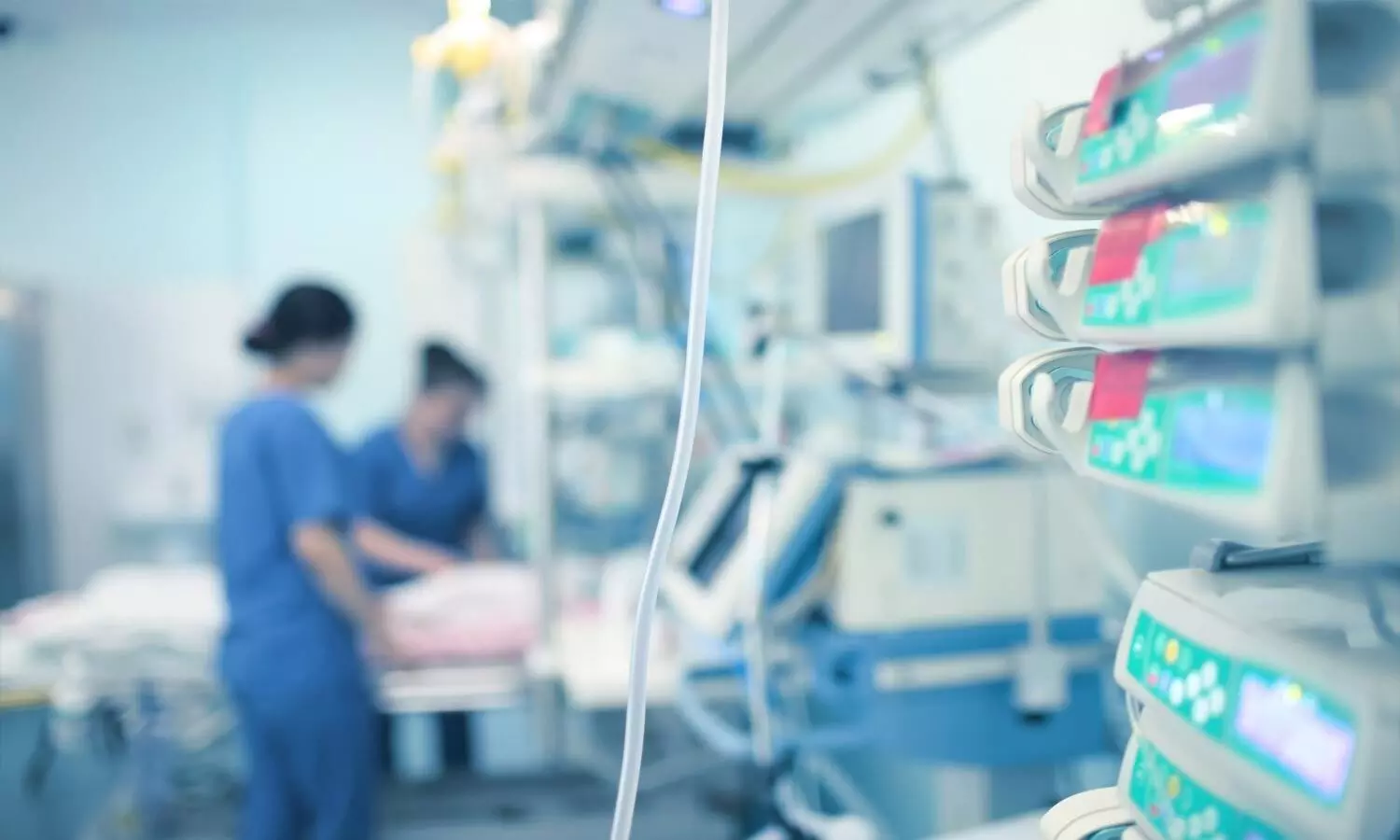 UK: The Association of Anaesthetists and the Intensive Care Society has released a recent guideline on fire safety and emergency evacuation for intensive care units and operating theatres. The guideline, published in the journal Anaesthesia, is applicable in the event of a fire, flood, power cut, oxygen supply failure, noxious gas, structural collapse, or other critical incidents.
The need to evacuate an ICU or operating theatre complex during a fire or other emergency is a rare event but one potentially fraught with difficulty: Not only is there a risk that patients may come to harm but also that staff may be injured and unable to work.
These guidelines are the first of their kind to include input from such a broad group of experts. They contain educational materials and resources which we hope will be used by hospitals to improve fire safety and evacuation procedures. Existing government guidance states the following: first, ICU design should be based on the prevention of a fire occurring within the hospital spreading into the ICU; and second, the ICU should be divided into clinical and non-clinical fire-rated zones to prevent a fire in a non-clinical area impacting on clinical areas [6]. Little consideration to date has been given to a fire starting within an ICU clinical area.
Key recommendations include:
Preparation, planning and training
Clinical staff of all grades should receive multidisciplinary training in their place of work as part of annual mandatory training, covering the management of a fire and evacuation of their work area. This should include the location and operation of manual fire call points, oxygen shut off valves (area valve service units), evacuation aids, evacuation routes and procedures as well as the importance of keeping evacuation routes clear. Practical 'walk-through' training and/or simulated evacuations should be practised every 2 y.
Nominated clinical staff should be trained to select and safely use fire extinguishers.
ICUs and operating theatre suites should be designed to incorporate the latest fire safety features and have individualised evacuation policies and evacuation route plans. Intensive care units and operating theatre suites should be divided into zones, each with its own oxygen shut off valve (area valve service unit), so that oxygen supply to an area affected by a fire can be stopped without affecting oxygen delivery to other areas.
Ventilation of ICUs and clinical areas where high-flow nasal oxygen, facemask continuous positive airway pressure and non-invasive ventilation are in use should be > 10 air changes per hour to prevent oxygen enrichment of the ambient atmosphere.
ICU and operating theatre fire alarms should be audible throughout the department unless a specific decision is made by clinicians to turn the sound feature off in that area. A computerised fire alarm handler system should be installed in hospital switchboards to make it quicker and easier to liaise with the Fire and Rescue Services.
Laminated action cards, specific for that clinical area, should be placed next to all manual fire call points so that they can be followed in the event of an emergency evacuation.
Each ICU bed space and operating theatre should have appropriate and sufficient evacuation equipment stored in an easily accessible location, including evacuation aids, evacuation boxes and a torch. Intensive care units and theatres should have sufficient numbers of appropriately trained staff working on each shift to enable an emergency evacuation to occur at any time.
Oxygen cylinders should be stored, handled and used according to the gas supplier's instructions, using the correct sequence of actions when administering oxygen and using an oxygen cylinder bed bracket at all times.
Major incident planning should include plans for internal incidents, where the staff themselves are victims and unable to work and where ICU and operating theatre suites become unusable for patient care. Critical care networks should have plans in place to enable emergency retrieval, transfer and ongoing care of critically ill patients from one hospital to another in the event of a fire or similar emergency.
During a fire or life-threatening emergency
Staff safety must be the priority. If staff find themselves dealing with a fire or other potentially life-threatening emergency situation, they should make an emergency 'dynamic risk assessment' weighing up their responsibilities to their patients against the risk to their own life and using the best information they have available at the time.
Following an emergency evacuation
All staff involved in a fire or similar emergency should be supported following the event, attend a short operational debrief, be assessed by their occupational health department before re-starting work and have access to confidential counselling services. The use of peer-support tools, such as trauma risk management, has been shown to be beneficial.
A full investigation of any critical incident should be carried out looking at all relevant contributory factors, ideally by an independent team and using a human factors and ergonomics investigative tool, and lessons identified embedded into future planning.
Reference:
Fire safety and emergency evacuation guidelines for intensive care units and operating theatres: for use in the event of fire, flood, power cut, oxygen supply failure, noxious gas, structural collapse or other critical incidents, published in the journal Anaesthesia.
DOI: https://associationofanaesthetists-publications.onlinelibrary.wiley.com/doi/10.1111/anae.15511
Source : Anaesthesia journal