Sepsis and septic shock: New Cleveland Clinic Foundation guidelines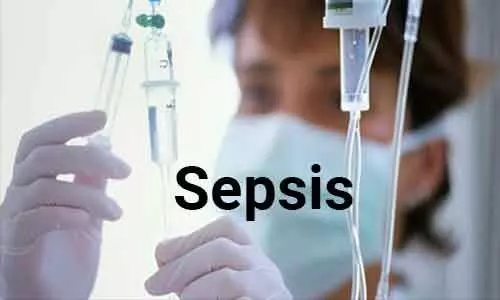 The Cleveland Clinic Foundation has released its new 2020 guidelines regarding Sepsis and septic shock management. Sepsis and particularly septic shock should be recognized as medical emergencies in which time matters, as in stroke and acute myocardial infarction. Early recognition and rapid institution of resuscitative measures are critical. But recognizing sepsis can be a challenge, and best management practices continue to evolve.
The new guidelines have been published in the Cleveland Clinic Journal of Medicine.
Sepsis is a life-threatening organ dysfunction that results from the body's response to infection. It requires prompt recognition, appropriate antibiotics, careful hemodynamic support, and control of the source of infection. With the trend in management moving away from protocolized care in favour of appropriate usual care, an understanding of sepsis physiology and best practice guidelines is critical.
Major Recommendations-
Tools such as the Systemic Inflammatory Response Syndrome criteria and the quick version of the Sequential Organ Failure Assessment can help with early diagnosis and triage.
The initial antibiotic should be broad-spectrum, based on local sensitivity patterns, with a daily assessment of appropriate antibiotic de-escalation and cessation.
Resuscitation with initial fluid boluses should be followed by weighing benefits and risks of additional fluid administration based on dynamically assessed volume status, and then aggressive fluid removal during recovery.
During resuscitation, a goal of mean arterial pressure of 65 mm Hg is preferred, using norepinephrine (with vasopressin if needed) to achieve it.
Glucocorticoids are not recommended if fluid resuscitation and vasopressors are sufficient to restore hemodynamic stability
Biomarkers facilitate early diagnosis, identify patients at high risk, and monitor disease progression to guide resuscitation goals and tailor management.
Sepsis is a multifaceted disease, and its management is complex. Simplified guidelines and quality measures based on sound evidence are needed. Electronic medical record systems show promise for assisting with early and accurate detection of sepsis and have the potential to play an important role.Checklists that allow bedside caregivers to exercise their clinical acumen are another approach. The success of optimal care initiatives requires sustained, collaborative quality improvement across different specialities in medicine, nursing, and hospital administration.
For further reference log on to:
Source : Cleveland Clinic Journal of Medicine