Dapacose (Dapagliflozin) is an SGLT-2 inhibitor drug, which is indicated in adults for the treatment of insufficiently controlled type 2 diabetes mellitus as an adjunct to other medications as well as diet and exercise. Dapagliflozin is also used adults for the treatment of symptomatic chronic heart failure with reduced ejection fraction with or without Diabetes. The drug is also used for the treatment of Chronic Kidney Disease( CKD) patients upto Stage III (eGFR of greater or equal to 30ml/min/1.73m2.)
Dapacose is marketed by JB Chemical and Pharmaceuticals limited and comes in two doses namely DAPACOSE 5mg and DAPACOSE 10mg.
Dapagliflozin inhibits the sodium-glucose contransporter 2 (SGLT2) which is primarily located in the proximal tubule of the nephron. SGLT2 facilitates 90% of glucose resorption in the kidneys and so its inhibition allows for glucose to be excreted in the urine. This excretion allows for better glycemic control and potentially weight loss in patients with type 2 diabetes mellitus.
Dapagliflozin is also used to reduce the risk of the need for hospitalization for heart failure in adults who have type 2 diabetes along with heart and blood vessel disease or who have multiple risk factors for developing heart and blood vessel disease. Recent evidence has also shown that the drug halts the progression of CKD in patients with, or without diabetes.
ACC 2020 Expert Consensus
Patients with T2DM who have or who are at very high risk for clinical ASCVD,HF and/or DKD.
ADA/EASD 2019 Guidelines
Patients with T2DM and HF, particularly those with HFrEF, to reduce HF, MACE and CV death
To prevent the progression of CKD, hHF, MACE and CV death in patients with T2DM with CKD
In Management of T2 Diabetes, Dapagliflozin provides benefits beyond Glucose Control.

a) Cardio protection
Dapagliflozin demonstrates reduction in the risk of CV death or worsening heart failure in patients with HFrEF with & without diabetes.
b) Renal protection
dapagliflozin delays initiaton of dialysis & reduces the number of deaths.


Dapa-HF demonstrated reduction in the risk of CV death or worsening heart failure in patients with HFrEF with & without Disbetes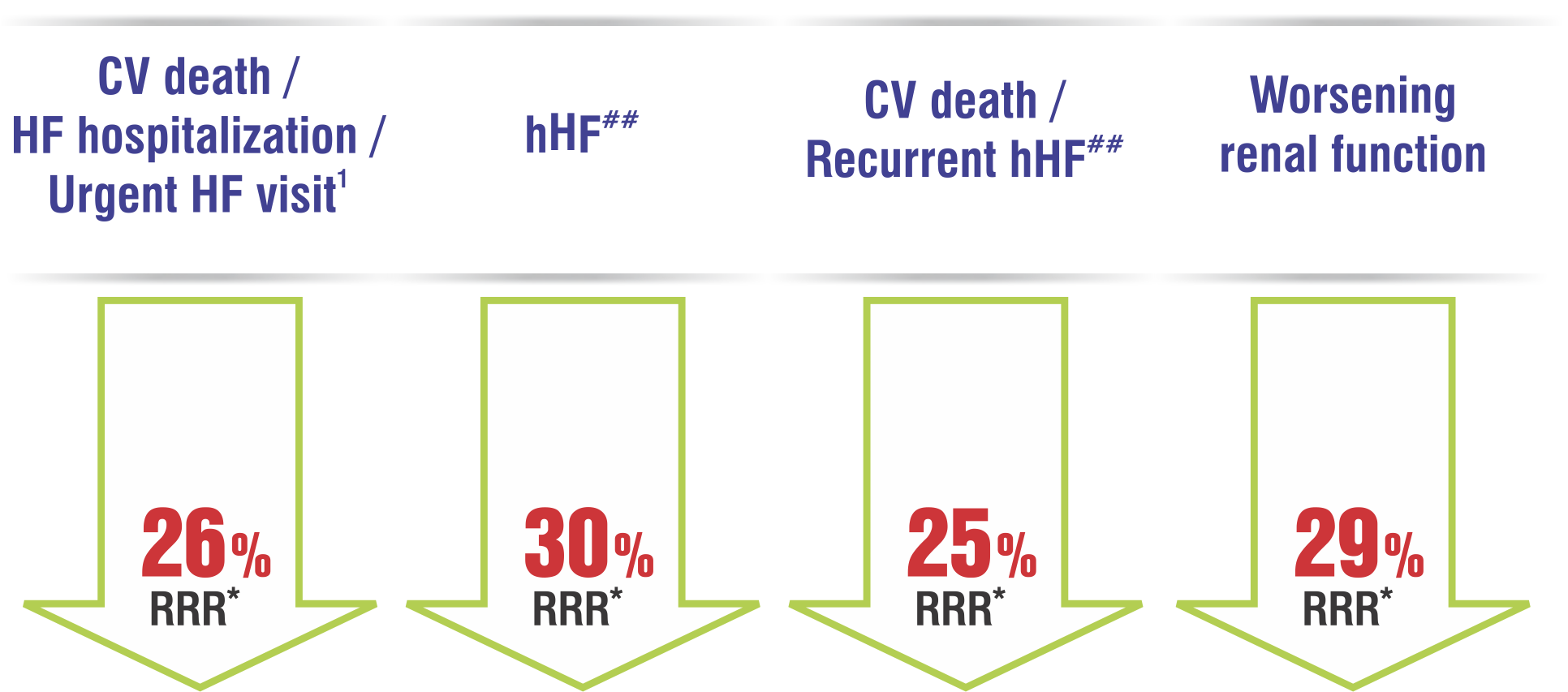 In patients with CKD, with and without type 2 Diabetes, Dapagliflozin significantly
Reduces the risk of kidney failure
Reduces the risk of CV death or heart failure hospitalization
Prolongs survival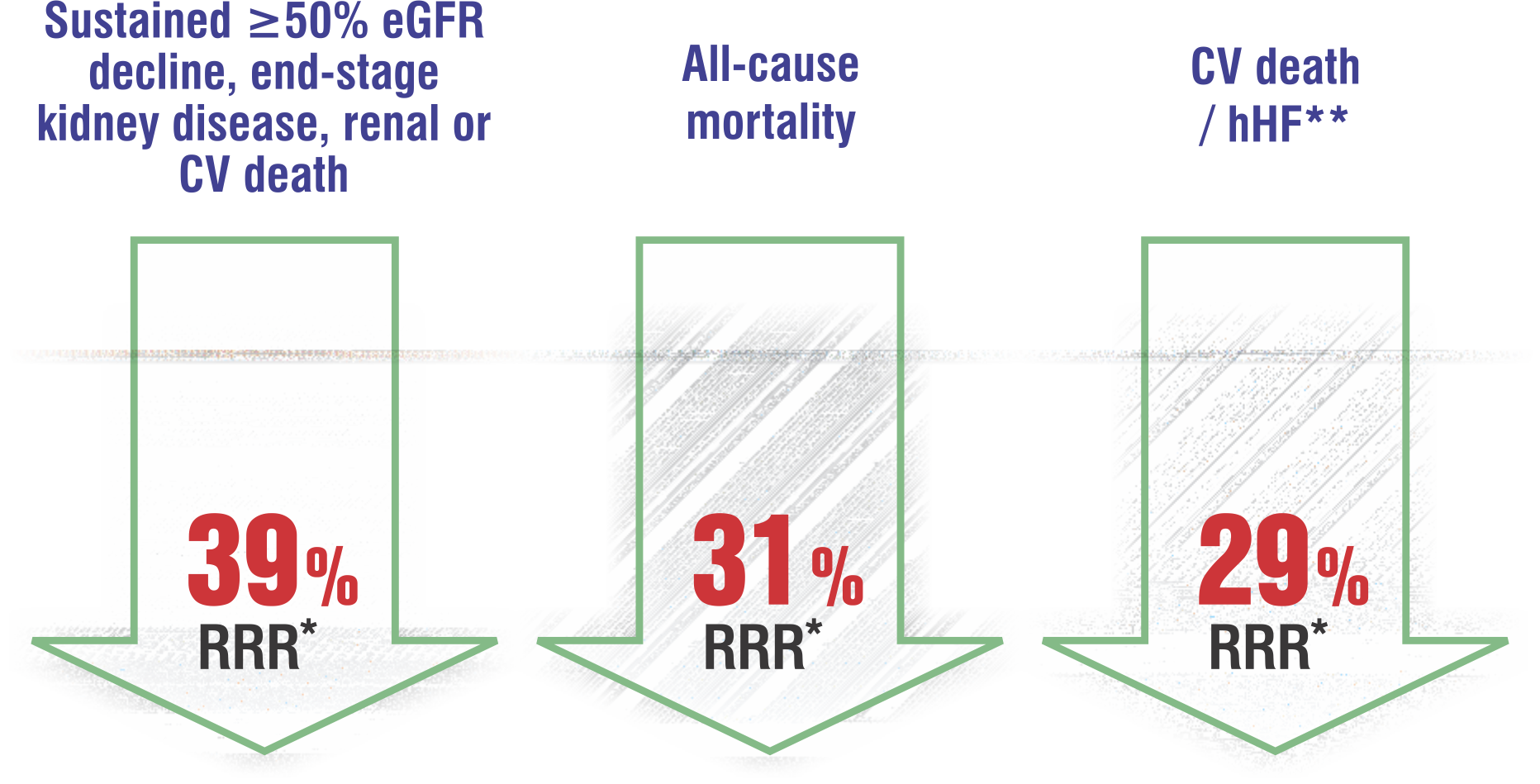 Dapagliflozin is Approved for the treatment of CKD patients up to Stage III(eGFR>30ml/min/1.73m)