................................ Advertisement ................................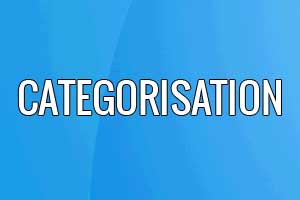 In order to monitor the performance of private hospitals and nursing homes, the agenda was brought up in a meeting between the CM Mamata Banerjee and the private hospital authorities in February 2017.
Kolkata: The state government would soon make a formal assessment on the West Bengal Clinical Establishment Regulatory Commission (WBCERC) recommendation of classifying the private hospitals and nursing homes on the basis of their infrastructure and tariff rates.
The Regulatory Commission had constructed a draft comprising the list of private hospitals, their infrastructure and the amount they charge in each discipline. Based on this, it proposed categorisation of hospital into three tiers, which was submitted to the government. The categorization policy aims at imposing some regulations on the fee structure of the hospitals.
The state Health department, which will eventually take a decision on the tariff plans of the hospitals depending on their services provided to the patients.
According to a recent report in Millennium post, it has been proposed that a three-tier allocation of hospitals be applied as per the following
................................ Advertisement ................................
Multi-specialty hospitals -Level I- Private hospitals having health infrastructure and facilities similar to a state-run medical college, would belong to Level I.
Specialty hospitals-Level II- Private hospitals consistently performing various critical surgeries of heart, kidney etc and dealing in various other disciplines, will fall under Level II.
Hospitals with uni-specialty – Level III.-The level III hospitals would be those which are capable of conducting comparatively less important surgeries.
Type and size of diagnostic centre, infrastructure of diagnostic Labs and outpatient clinics will all be considered while making the final decision.
One of the top Health department officials in the state on Monday told Millennium Post: "We would review the recommendations submitted by the WBCERC, on the basis of which the private hospitals and nursing homes would be divided into three categories. The department would also examine the fee structure of these hospitals and take a decision in this regard."
"The gradation will make it simpler to fix treatment costs according to infrastructure, quality of nurses and other factors," he added.
The draft in particular states that the commission gets the power to undertake surprise inspections to evaluate and to ascertain strict compliance by clinical establishments with provisions of the act.
Garima joined Medical Dialogues in the year 2017 and is currently working as a Senior Editor. She looks after all the Healthcare news pertaining to Medico-legal cases, MCI/DCI decisions, Medical Education issues, government policies as well as all the news and updates concerning Medical and Dental Colleges in India. She is a graduate from Delhi University. She can be contacted at editorial@medicaldialogues.in Contact no. 011-43720751
To know about our editorial team click here
................................ Advertisement ................................
6 comment(s) on Regulating Tariffs at WB Private hospitals: Three-Tier Categorisation of hospitals proposed