Dedicated Centre for Aortic Diseases launched at AIMS, Kochi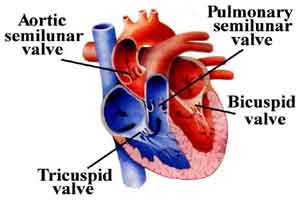 Kotchi: In a first of its kind, a fully equipped centre for aortic diseases has bee launched at Amrita Institute of Medical Sciences (AIMS). The centre will also have a specialized clinic in Marfan Syndrome, in which the patient becomes extremely thin and keeps on losing weight because of lack of proper blood articulation within the internal system.
Marfan syndrome is one of the categories of illnesses in aortic disease (defect or defunctioning in aortic artery).
This first aortic dedicated centre has been equipped with 256 high-definition CT scanners and 3T MRI machines for imaging, diagnosis and planning complex aortic disease effects.
The Centre gives patients immediate access to state-of-the-art facilities for the diagnosis and treatment of complex aortic diseases," AIMS Department of Cardiology clinical professor Dr Vijayakumar told
Indian Express
.
"Aorta, the largest blood vessel in the human body, supplies blood to all the major organs. Aortic diseases can be life threatening and complex. They need timely management by multi-disciplinary teams, including cardiac-surgeon, cardiologist, radiologist, anaesthetist, critical-care specialist, genetic specialist and pathologist. It should also be supported by blood bank service, dedicated cardiology cath-lab and cardiac surgery theatre," doctors said.
Talking about Marfan Syndrome, Dr Hans Joachim Schafers director, department of Thoracic & Cardiovascular Surgery, Saarland, University Medical Center, Germany, who was present at the launch told the
Deccanchronical
that doctors while monitoring patients suffering with Marfan syndrome are required to check for suffocation and high blood pressure, as these are most indicative in the case.
"The Marfan syndrome is a genetic disorder of the connective tissue. The patients tend to be tall and thin with long arms, legs, fingers and toes. Marfan syndrome, afflicting 1 in 5,000 people, leads to internal splitting of the aorta. These patients need not only the management of their aortic condition but also comprehensive treatment by genetic specialists and ophthalmologists," he added.
Aortic defect can lead to deaths with similar to heart attack symptoms where a patient feels unbearable pain in the chest calls for surgical intervention.
Dr. Praveen Varma, head, Cardiovascular and Thoracic Surgery, Amrita Institute of Medical Sciences, Kochi, quoted "so far artificial valves were used in such malfunctioning cases. Dr Hans brings here the repairing technique. The repairing is useful in the case of children and young adults with the malfunctioning whose number is increasing."
Meanwhile, Dr. Hans stated "Fifty percent of bicuspid can lead to aortic dilation which can lead to rupture of the vessel or aortic dissection. The latter can be treated through timely intervention while rupture leads to instant death."