Delhi, Chennai to have their own national centres of Ageing for geriatric Care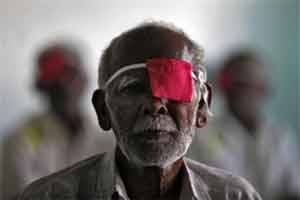 AIIMS and Madras Medical College will set up the premise for National Centres of Ageing in Delhi and Chennai respectively
Union Health Minister, JP Nadda has recently unfolded the plans of the government to launch National Centres of Ageing in Delhi and Chennai. With an objective to provide daily outpatient services in various clinical disciplines and Special clinics, day care centre for investigation, rehabilitation, respite care, dementia care, continence care; the two centre's will be set up by AIIMS and Madras Medical College respectively.
The National Centres of Ageing will be apex level state-of-art multi-disciplinary institutions in the field of Geriatric Medicine, as reported by ANI.
In terms of the infrastructure laid at these centres, there will be a provision to in-bed 200 patients for intensive care, acute, or long term rehabilitation, diagnostic and therapeutic service. The charges for the healthcare service will be at par with the fee at the medical institutes premising the centres.
The Centres will have provision for services from complementary and alternative medicine in collaboration with the Department of AYUSH to provide a holistic approach of healthcare,