Delhi: Court acquits Orthopedic surgeon of rape charges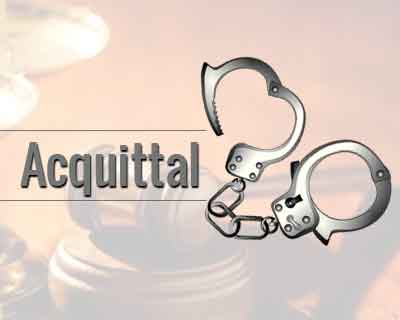 New Delhi: A sessions court in Delhi has acquitted the 47 year old doctor at a civil hospital in Gurugram, who had been arrested in the month of October 2016 for allegedly raping a patient. The decision came after it became clear from the testimony of the said patient that she was never raped by him .

It is reported that the said doctor had been arrested after the 44 year old woman patient had alleged that the doctor had taken  her to his friend's place in Dwarka on the pretext that he would help her get a job in an NGO and then raped her. The woman had been a patient of the said doctor for two years since undergoing a surgery under his care.

Read more : New Delhi: Doctor Arrested For Allegedly Raping Patient In Dwarka

However, during the trial, she deposed that the physical relations between her and the accused were consensual, reports Asian Age. "From the testimony of the woman, it is clear that she was never raped by the accused and had consensual sexual intercourse with him," the court noted

"Considering the facts and circumstances of this case, I am of the opinion that the prosecution has failed to prove its case. Hence, the accused in the present case is acquitted," the judge said.

The doctor had denied the allegations at the time of framing of charges. However, his statement was not recorded under Section 313 of the CrPC during the trial with the court saying there was no incriminating evidence against him.