Delhi court dismisses plea for FIR against AIIMS top officials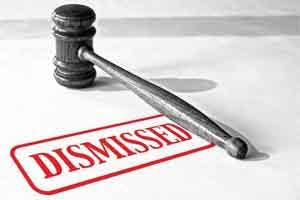 New Delhi: A Delhi court dismissed a plea seeking registration of an FIR against top officials of AIIMS for alleged financial irregularities in procuring surgical goods. Additional Sessions Judge Ramesh Kumar rejected the plea which had also sought seizure of passport of the Director, who is scheduled to retire on January 31, alleging he was planning to leave the country permanently to evade the process of law.
Earlier, the complainant NGO Janhit Abhiyan, through its counsel V K Ohri, had alleged that the Delhi Police has not lodged FIR in the matter despite reports of CBI and vigilance officer alleging financial irregularities against the top officials of the All India Institute of Medical Sciences.
The complaint, filed by the NGO's convenor Raj Narayan in the Hauz Khas police station in 2015, had sought registration of FIR for offences of cheating, forgery, criminal breach of trust and criminal conspiracy under the IPC and under provisions of Prevention of Corruption Act.