Delhi Doctor suspended for turning away rape minor, disciplinary action against hospital director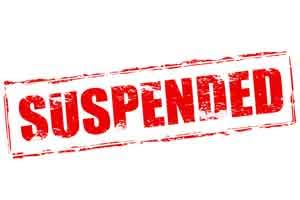 New Delhi: The Delhi government has ordered the suspension of the casualty medical officer at Chacha Nehru Baal Chikitsalaya Hospital over "grave negligence" in connection with the case of rape of a minor in a school, its health minister today said.
It is reported that in an inquiry conducted by the state's director general health services (DGHS) found that the CMO failed in his duty to stabilize the girl before referring her to Lok Nayak hospital, said minister Satyendar Jain.
"They did not even call an ambulance for transferring the patient and finally the victim's father had to carry her on a motorbike. This is criminal," Jain added.
The minister said they had written to the lieutenant governor for suspension of the medical officer. "We have also asked for disciplinary action against the medical director of the hospital. He should have sensitised his staff on how to deal with a rape survivor and protocol for referring a patient," Jain told TOI
A five-year-old girl was allegedly raped by a peon inside the premises of a private school in Shahdara in east Delhi on Saturday, according to police.
Delhi Health Minister Satyendar Jain said the city government has written to Lt Governor Anil Baijal in this connection.
"Delhi government recommended suspension of the casualty medical officer of the Chacha Nehru super specialty hospital and disciplinary action against its director," he told reporters.
Jain said he has also directed the DGHS to inquire into the incident. The preliminary report with the aforementioned recommendations was submitted today, he said.
"The casualty medical officer did not follow the laid down norms or protocols pertaining to a victim of rape," Jain alleged.
The victim should have been treated in the hospital itself and should not have been referred to LNJP Hospital, he said.
However, LNJP Hospital treated the victim well and she was released the next morning, the minister said.
"Even while referring, a CATS ambulance should have been used and a woman doctor or an attendant should have accompanied the victim.
"There was grave negligence on the part of the casualty medical officer and the director," he said.
The accused, Vikas (40), was arrested last night, Deputy Commissioner of Police, Shahdara, Nupur Prasad said.
The incident came a day after a seven-year-old boys throat was slit allegedly by a bus conductor of a Gurgaon school for allegedly resisting sexual assault -- an incident that sent shock waves across the country.
The Delhi government has also sought the removal of another medical superintendent in a recent case of sexual harassment of a female medical officer.Delhi Health Minister Satyendar Jain said the government wrote a letter to Lt Governor Anil Baijal for initiating an action in the case.
Read also: Hospital sexual harassment case: Govt seeks removal of MS