Delhi: GTB hospital gets Bone Bank but NO Licence to Operationalise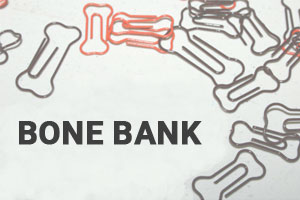 New Delhi: A bone bank was inaugurated by Delhi Health Minister Satyendar Jain at the GTB Hospital in Dilshad Garden recently. This is first such facility at any Delhi government-run hospital. However. the hospital authorities reportedly did not take the licence to operationalise the facility.
"Bones will be harvested from a cadaver and amputated hand/leg of a person etc. We will maintain freshly frozen bones which will be preserved in -80 degree and D-calcified bones," said Dr AK Jain, head of orthopaedic division at GTB hospital.
Besides the bank, an orthopaedic emergency facility was also inaugurated by the Health Minister Jain, who retweeted pictures of the event shared by an AAP supporter on Twitter.



Delhi Health Min. @SatyendarJain inaugurated "Orthopaedic Emergency" & "Bone Bank" (First Time in Delhi Govt. Hospitals) Services in Guru Teg Bahadur Hospital, Dilshad Garden. pic.twitter.com/HODxSubUkr


— AAP Govt Supporter (@AAPGovt4Delhi) June 9, 2018
Bone banks collect grafts from cadaver donors. These are used for reconstruction of large defects caused by various ailments.
The All India Institute of Medical Sciences (AIIMS) in the city, run by the central government, already has a bone bank.
However, sources from the Health Ministry informed Main Today that Delhi government has still not given the licence to the GTB hospital to functionalize the bone bank unit.
They said that the hospital administration has also not taken the approval from Bhabha Atomic Research Centre (BARC) which gives a green signal for the radiation facility to preserve the harvested bone.
"To start with the bank facility, the procedured bone is given radiation which is upto 25 kilogray and harmful to humans. It is so harmful that a person standing in that unit will be burnt alive. Therefore, BARC gives the approval after looking at the feasibility. Recently, BARC denied the request for Safdarjung Hospital to start bone bank facility after BARC did not find the suitable parameters at the hospital," the source said.
When asked the Health Minister Jain whether the hospital has the licence to start bone bank facility, he informed Mail today,  "The licensing process for bone bank facility is in the process. It will take next two-three months to get it done."
"