Delhi HC directs ILBS to perform liver transplant of 11 year old boy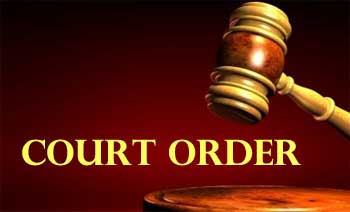 New Delhi: The Delhi High Court directed that an 11-year-old boy, who needed a liver transplant and could not afford to pay for it, be treated at the Institute of Liver and Biliary Sciences (ILBS).
Justice Vibhu Bakhru passed the direction on a petition by the minor's mother, who belongs to the economically weaker section (EWS) of society.
She had alleged the ILBS refused to acknowledge a National Food Security Card as valid income proof and denied her son free treatment.
The petition said the child was at present admitted to RML Hospital, which wrote to ILBS on August 22 so that the minor's case for a liver transplant could be considered.
During the hearing, the counsel for ILBS submitted that in accordance with directions from the Delhi government, the institute was providing free medical treatment to EWS category patients and would extend the facility to the minor, too.
The court, in its order, said, "In these circumstances, the present petition is disposed of by directing the Ram Manohar Lohia (RML) Hospital to ensure that the petitioner (child) is transported to ILBS in an ambulance along with all the medical records in order that necessary treatment can be provided to him by ILBS."
The petition, filed through advocate Ashok Agarwal, sought direction to ILBS to provide the boy, whose condition is critical, with the necessary medical treatment free of cost under the EWS category.
The plea alleged that the ILBS told the child's parents they would have to pay Rs 20-25 lakh for the transplantation.
It said the parents were poor and could not afford such a hefty cost of treatment.
The counsel for RML Hospital, submitting that the child was in need of a transplant and belonged to the EWS category, urged the court that ILBS be directed to provide treatment free of cost.