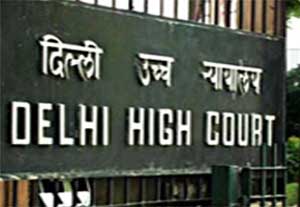 New Delhi: In a major relief to Opthalmologists, Cardiologists and Urologists in the capital, who were brought under the ambit of Pre-Conception and Pre-Natal Diagnostic Techniques (PC-PNDT) Act, 1994 as their facilities/machines could potentially be used for sex determination, the Delhi High Court has stayed the impugned order.
The decision came in response to a petition filed by All India Ophthalmological Society, which had challenged the said order.
It is reported that in the month of June 2018, the Ministry of Health and Family Welfare forwarded the recommendations of the Central Supervisory Board (CSB) directing implementations by the state governments. The recommendation stated
"All the facilities engaged, either partly or exclusively in counseling or conducting the diagnostic techniques/test/procedures with the potential of sex selection are required to be registered under the PC & PNDT Act."

"The proposal was considered and accepted by the CSB to resolve the confusions related to the registration of ultrasound facilities used for ophthalmology, echocardiography, urology and others. After the deliberations, it was concluded that the diagnostic machines have possibility of up-gradation and there is a likelihood of attaching multiple probes in the ultrasound machines, hence could be misused to detect the sex of the foetuses."
Read Also: Rajasthan: B-scan Machines to fall under PC-PNDT Act
Challenging the said decision, All India Ophthalmological Society filed an appeal with the high court. Ophthalmologists pointed out that their machinery did not have the depth and the frequency that can be used for sex determination. The petition on behalf of the 21,000 members pointed out that the members specialise in eye surgeries such as cataract surgeries and in this process use of ultrasound imaging machines, which have a scanning frequency of about 10 Mhz and a penetration depth of about 60mm, not enough to penetrate the skin.
Further the counsel appearing for the Ophthalmologists also pointed out to Section 18 of the Act, which contains provision for registration of Genetic Counselling Centre, Genetic Laboratory and Genetic Clinic. She argued that  Section 18 (5) of the Act, which expressly provides that no genetic Counselling Centre, Genetic Laboratory or Genetic Clinic shall be registered unless the Appropriate Authority is satisfied that such Centre, Laboratory or Clinic is in a position to provide such facilities and maintain such equipment and standards as may be prescribed. She submitted that in view of the above provisions Ophthalmologist clinics cannot be registered under Section 18 of the Act as they does not maintain the standards as required of a Genetic Counselling Centre, Genetic Laboratory or Genetic Clinic.
Based on the Argument, the court issued a stay order of the Ministry of Health dated 1.06.2018 and directed the government to file a response in the matter. Next Hearing is on 17/07/2019.
Elaborating the issue, Dr Mahipal Sachdev, eminent ophthalmologist and the vice president, AIOS told Medical Dialogues team," While we respect and support the intentions and the provisions of the PC-PNDT act, bringing ophthalmology centres under its ambit and asking ophthalmologists to file report on each time they use the ultrasound machine is just absurd. First of all ophthalmology machines used for A-scans and B-scans have  neither the frequency nor the penetration depth to be used to penetrate the skin for sex determination. Further, almost 65 lakh cataracts are performed each year in India all of which require these scans, how will it be possible to maintain the paperwork on this?"
15 comment(s) on Delhi HC relief to Opthalmologists, Cardiologists, Urologists; Stays Order on PNDT registrations