Delhi HC reserves verdict on PIL against illegal laboratories in residential areas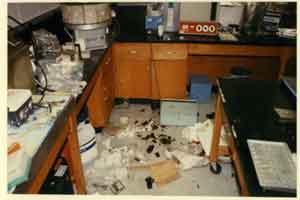 NEW DELHI: Delhi High Court has reserved its verdict on a PIL contending that a large number of illegal and unauthorised pathological laboratories are operating in residential areas of the national capital in violation of the city's master plan and environmental norms.
A bench of Chief Justice G Rohini and Justice Jayant Nath said it will pass orders on the public interest litigation (PIL) filed by an NGO that seeks directions to the city government and various authorities, including municipal corporations, to immediately shut down all unauthorised and illegal laboratories.
The petition by NGO Paardarshita Public Welfare Foundation has alleged that there is a large number of illegal and unauthorised pathological labs in various residential areas of the city. The NGO claims that it even wrote to the civic bodies concerned seeking action against the said labs.
However, no action has been taken against such labs by the authorities, it has charged.
The NGO has also referred to a March, 2015, Supreme Court order by which it had directed shifting of a pathological lab from a residential area on the grounds that it was creating air and sound pollution due to which the residents' health and peace was being adversely affected.
The apex court had also observed that running of the lab "has led to emission of hazardous substances and, in that process, human beings, plants, micro-organisms, and other living creatures are being exposed to harmful physico-chemical properties".
It had also said that discharge of the chemicals used in the labs leads to contamination of water of the area.