Delhi health department: proposed changes for 2016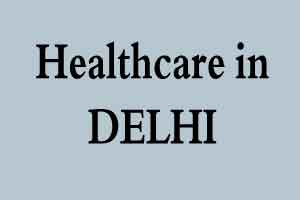 Delhi Government has proposed a number of changes to the state health services and infrastructure that doctors and patients alike can expect in the upcoming year.
In a recent meeting held between the state health authorities, the Minister for Health and Family Welfare Satyendra Jain and some other senior health officials have emphasized to improve the basic health facilities and as a result, improved healthcare services for patients in the government hospitals.
Under the wraps are plans to set up a separate
Delhi Health University
to increasing infrastructural facilities like the number of dialysis unit. Six new dialysis machines at Guru Tegh Bahadur Hospital and 10 at Dr Baba Saheb Ambedkar Hospital is on the government's radar.
As reported by Mail Today, "The earlier proposal for setting up a dialysis unit at Bhagwan Mahavir Hospital (30 machines), Janakpuri Super Speciality Hospital (20 machines) and Pt Madan Mohan Malviya Hospital (10 machines) is to be revived," says the letter.
Not only this, but the dialysis unit in Lok Nayak Hospital is to be closed and the premises handed over to the existing vendor, which is presently running the adjacent dialysis unit under PPP mode in the hospital.
"As per the provisions in the existing tender, the vendor is to be instructed to install 15 more dialysis machines, so that the number of machines is increased from existing 10 to 25," it said.
As reported in
Mail Today
, a senior doctor is implied to have said that the Delhi government is focused on the objective of making people prefer treatment in a government hospital than a private facility.
In addition, as senior government official is also implied to have said that the recently launched mohalla clinics will accommodate new facilities to offer more to its patients. It is proposed to change the name of Aam Aadmi Polyclinic  to Aam Aadmi multi speciality clinic.
A weekly review will be done by a visiting gynecologist and paediatrician at these clinics.
Web-enabling of surgeries information
- To ease the pressure on patients who physical seek a date for surgery in the hospitals will no longer be required to tax themselves. The information i.e. the surgery details will be displayed on the website of the health department. This decision will come into effect soon.
The government is also planning to divide the powers of the medical superintendents of the busy Delhi Government hospitals.
 Six medical superintendents
are to be designated for GTB Hospital and
nine
for Maulana Azad Medical College and associated hospitals like Lok Nayak, GB Pant and Guru Nanak Eye Centre.
"Dean, MAMC, also designated as Regional Director Health Services (DGHS, Central) shall act as a coordinator amongst the medical superintendents," the letter says.