Delhi Health Minister inaugurates HAPPINESS THERAPY at GTB hospital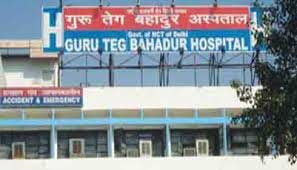 ''Happiness Therapy in all Delhi govt hospitals will include Dance, Music and Songs, Meditation, Yoga and
 Laughter under proper supervision" 
New Delhi: To fight with variable degree of depression, the Delhi Health Minister, Satyendra Jain has inaugurated a concept of 'Happiness Therapy', a healing project for better and speedy recovery of patients at the Guru Teg Bahadur (GTB) Hospital.
This concept has been introduced all Government hospitals for all admitted patients except those in ICU and Emergency wards.
There are various diseases that have direct and negative impact on the mental health of patients. The diseases cause a variable degree of depression in patients as well as their relatives. There has been a significant progress in treating depression with drugs but associated unhappiness, depression, dissatisfaction, mental tension etc, do not allow them to come back to the healthy status. Therefore, to positively impact these aspects of the mental stress of patients, various forms of wellness therapies such as Yoga, inspirational talks, dance and music has been introduced.
During the inauguration ceremony minister Satyendra Jain told UNI, ''Happiness Therapy involving medical staff and patients in group dance will help in better healing, speedy recovery, increased harmony and bonding between the staff and patients.''
''Happiness Therapy in all Delhi govt hospitals will include Dance, Music and Songs, Meditation, Yoga and Laughter under proper supervision,'' he further added.
According to the officials, the said plan would help the hospital in developing friendliest environment. The hospital will also make sure that that the patients are safe and physically good enough to appreciate or participate as per their willingness, consent and ability.
The guidelines have also been laid down to ensure that no harm is done to these or other recuperating patients. The patient and their attendants have appreciated this initiative.
Read Also:Oncology department launched at Narayana Multispeciality Hospital