Delhi High Court constitutes Expert Committee to inspect 35 Govt Hospitals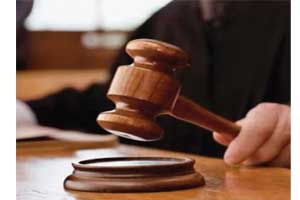 New Delhi: Noting the dilapidated infrastructure and other glaring deficiencies at 35 Government hospitals, the Delhi High Court has constituted an expert committee to assess facilities at the concerned health centres.
The inspection will be carried out to trace a record of availability, adequacy and operational status of infrastructural facilities, manpower and procurement systems and procedures for equipment and supplies at the government hospitals.
The court asked that after the inspection, the committee will have to provide a comprehensive report of its assessment on the foregoing aspects; as well as give concrete, specific, implementable suggestions to improve the state of government hospitals in Delhi.
The order came in regard to a petition filed by a lady who lost eight-month fetus due to alleged ill-treatment, negligence of medical staff and dysfunctional equipment in one of the Delhi government hospitals.
Following the alleged incident, an inspection report was submitted on the direction of State Health Department by Mr Sundeep Maglani, additional director and coordinator of all Delhi Government hospitals from April 2016 to March 2018 to the High Court.
Read Also: Delhi HC to hear plea on enhancing MTP window to 26 weeks
The report highlighted the irregularities including non-functioning of ventilators, corruption, non availability of drugs/lab test done from outside, implant, intraocular lens purchased from outside mafia, no standard operating protocols & overcrowding/under staff/inappropriate utilization at the government hospitals.
Therefore, a seven-member committee was formed by the Delhi High Court that included Health Secretary, academicians, Social Workers and Directors of few health/medical institutions to undertake an inspection 35 Delhi hospitals.
The HC stated,
While we leave it to the expertise and wisdom of the Expert Committee to decide the exact aspects of the hospitals listed above that are to be inspected and assessed, regardless of whether or not the Govt. of NCT of Delhi has adopted the Clinical Establishments (Registration and Regulation) Act 2010 as required by Section 1(2) of the said Act, we direct the Expert Committee to inspect and assess compliance by the hospitals listed above with the 'Standards for Clinical Establishments', as applicable to the concerned hospital, in consonance with the level of that particular hospital as defined under the statute.

We make it clear that any act or omission on part of any of the parties to impede or hinder the inspection exercise ordered by us shall be viewed seriously.
The order further mentioned that the committee should provide its report on the said aspects within four months. It further requested the Government of NCT of Delhi as well as the Managing Boards/Administrating Authorities of each of the hospitals to render full co-operation and support to the committee set-up for the inspection as per the requirement.