Delhi :Indian Spinal Injuries Centre implant low cost assistive device on man without arms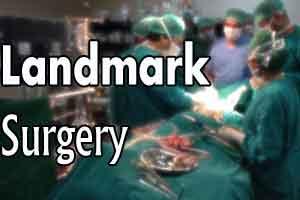 New Delhi: A 41-year-old Pakistani man who lost both his arms in an accident was assisted with an unique innovative device at the Indian Spinal Injuries Centre (ISIC) here.

Rano, who goes by single name, suffered a life-altering accident five years ago leading to irreparable damage to both his arms. While his left arm was amputated from the shoulder, he lost his right arm from just above the elbow.

The department of assistive technology at ISIC created first of its kind, low-cost assistive device to enable functioning of amputated arms, the centre said in a statement.

Rano initially used an imported robotic arm which did not work for him. He also attempted cosmetic prosthesis which also failed to provide him any relief. He was finally referred to ISIC.

"When Rano came to us, he was also not able to stand from a sitting position due to non-functionality of the cosmetic prosthesis which met the aesthetics needs but offered no movement. We created an innovative low-cost small assistive device that was attached just above his elbow," said Nekram Upadhyay, head of the department of assistive technology.

After inspecting Rano, the doctors sought the help of engineers from the assistive technology department at ISIC. The inclusion of assistive device did not require any clinical intervention.

The device acts like an artificial hand that helps him get a grip of things. Assistive devices are created based on the "patient-driven approach" where a patient is clinically evaluated for developing the innovative and appropriate assistive devices

"The device has been created keeping in mind the requirements and needs of the patients. We primarily use some technological solution for complex issues with a low-cost approach. We are happy with our work and its success," added Upadhyay.

Rano and his family are happy that he can live with greater independence in his daily life.